It seems that high end home sales continue to lag as compared to the rest of the market.  Thoughts? 
Our high-end market in the Quaker Valley School District is moving more slowly than the rest of the market, and this is particularly apparent when homes under $1 million are selling fast and at premium prices.  Speculation abounds as to why that is the case.  Many attribute that to the fact that our tax system was restructured several years ago to allow for a larger standard deduction and lower marginal rates but at the cost of limiting the deduction for property and income taxes to a combined total of $10,000.  Our property taxes are high in Western PA as compared to many parts of the country and that will impact expensive homes, with the possibility of the highest taxes, the most.
Buyers may need a general mindset adjustment. As a whole, our income taxes in PA are lower than the majority of states.  Our earned income tax here in Sewickley is only 1%, compared to 3% in the city of Pittsburgh. We do not have sales tax on clothes or food as many states do.  So while our property taxes may be on the high side, we are in a far better position overall than many residents of metropolitan areas with similar advantages to Pittsburgh.  Property taxes are just a cost of living, and if your bucket list includes the amenities of a higher-end home, the taxes are what they are.  The sooner our marketplace accepts this reality, the sooner our higher end homes will start selling again!
However, other high-end Pittsburgh markets are selling more readily than ours and while this article is not a political commentary, the reason most often cited by high-end buyers choosing against Quaker Valley is the school situation.  No one likes controversy – why move into it if you don't have to?  If we can make unified forward progress, that may buoy our high-end market.
In the meantime, our middle and lower end market segments are moving fast and often with many offers.  Homes in these segments that are priced appropriately for condition and amenities are often selling with multiple offers, and in a very short amount of time.  These market segments are accelerating quickly in their pricing.  Waiting for the home to show up on your Zillow search is likely going to be too late.  If a move is something you've been considering, give me a call and we can strategize on how you can best meet your needs in this complex market we find ourselves in! 412.779.6060
[contact-form-7 id="115311" title="Get More Information Form"]
I'm ready to answer any questions you have regarding your real estate needs.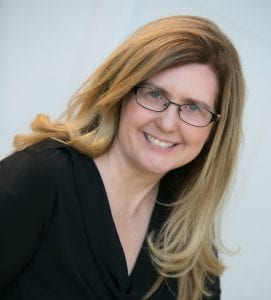 Kathe Barge, CRS, ABR, CNE, SRES

Associate Broker
HOWARD HANNA
REAL ESTATE SERVICES

401 Broad Street
Sewickley, PA 15143
Cell: 412-779-6060

Office: 412-741-2200 x238
kbarge@howardhanna.com