If there was one thing you would advise us to do to our home this year, what would that be?
Whether you are planning to sell your home this year or not, the best thing you can do to your home this year is a home inspection! We all live in our homes but rarely take the time to stop and give them a careful look. Weather beats up the outside of our homes year round. Caulking fails, flashing fails, paint peels and exposes wood to rot. We forget to clean our gutters on a regular basis – gutters and downspouts fill with decaying debris, causing water to back up into our homes and cause mold problems. We forget to have our furnaces serviced and fittings loosen and cause condensate to leak and rust our furnaces. The list goes on and on. Simply living in and not doing a regular check up on your home, you are leaving it open to the possibility of major repair bills later and major depreciation in your investment's value. A home inspection will give you a to do list of projects to tackle throughout the year to keep your home in great shape and maintain its value!
You may not think about this until you go to sell your home. Some of the wear and tear may be obvious to a buyer, who will typically have checked out every available home, be able to see signs of your "benign neglect," and pass on yours because of its comparatively negative condition. Even if a buyer doesn't' notice at first, there is no doubt that a home inspector will notice! After working hard to get your home sold, you may find yourself in the all too common situation of being presented with a long list of inspection requests that you need to complete in order to hold your deal together, or worse yet, a buyer who backs out of your deal because the house needs "too much work," leaving you in the position of having to fix everything and start all over again. A homeowner should expect simply keeping a home in acceptable condition will cost them $3,000 – $10,000 a year, depending on the size of the home – some years wil be more if its time for a major project, and some less. If you're not investing this, chances are someday you will when you are faced with a long list of inspection issues.
The first thing on my household resolution list this new year is a home inspection and I suggest you add it to the top of your list as well. Give me a call if you need the names of reputable local inspectors.
[contact-form-7 id="115311" title="Get More Information Form"]
I'm ready to answer any questions you have regarding your real estate needs.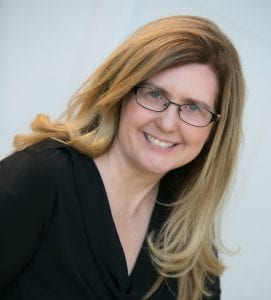 Kathe Barge, CRS, ABR, CNE, SRES

Associate Broker
HOWARD HANNA
REAL ESTATE SERVICES

401 Broad Street
Sewickley, PA 15143
Cell: 412-779-6060

Office: 412-741-2200 x238
kbarge@howardhanna.com