Will there be more homes coming on the market soon? We've been looking for a while and it doesn't seem like there are many homes available.
Our inventory of available homes has never been lower! And yes, there will be more homes coming on the market soon. I have many wonderful homes almost ready to enter the spring market – sellers working hard to make their home appealing to you. But don't expect an avalanche – I fully anticipate that there will be fewer than usual homes coming on the market this spring. And with the coming of the spring market there will be many more buyers, much more competition, and a rise in the prices realized by sellers. The window is almost closed for buyers to be able to get a good deal this spring from a seller anxious to sell. Buyers will soon find themselves in bidding wars, in many cases for homes they could have purchased a month earlier at a discount.
Will your perfect home be one of the ones coming on the market in the coming weeks? There is always that chance, but if you are looking for that historically charming Village home that has 4 bedrooms, 3.5 baths, a two car garage with modern kitchen and baths, a gray/greige color palette, and a yard big enough for fun… get in line! There is a large crowd of people waiting for that product and you are well advised to be pre-approved by a lender and ready to put in a strong offer very quickly, with no guarantee you will be the winner. Another reasonable alternative is to reconsider what we have on the market – there are many terrific homes that with a little effort, could be your dream home.
Why is inventory so low? Here in Sewickley, our community's popularity is growing every year. The school district continues to garner accolades and rank highly and the secret is out – this is a super cool and fun place to live that is really close to both Pittsburgh and the airport. Why not Sewickley? So as more people try to find a spot here and fewer people depart, fewer and fewer homes are available for sale. The scarcity of homes will continue to put upward pressure on prices. And of course, if your priority is a home in Sewickley, you may just need to consider where you can compromise to make your dream a reality!
[contact-form-7 id="115311" title="Get More Information Form"]
I'm ready to answer any questions you have regarding your real estate needs.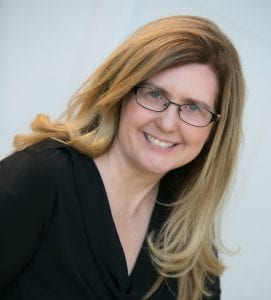 Kathe Barge, CRS, ABR, CNE, SRES

Associate Broker
HOWARD HANNA
REAL ESTATE SERVICES

401 Broad Street
Sewickley, PA 15143
Cell: 412-779-6060

Office: 412-741-2200 x238
kbarge@howardhanna.com