Can we choose a buyer's agent even if we have seen homes with the listing agents?
The answer is an unequivocal yes! As a buyer, you are absolutely entitled to choose your own representation in a transaction. It might be that the listing agent is in fact the individual that you feel will best represent you – approximately 1/3 of my transactions involve dual agency, and they proceed smoothly for all parties. But if you have been looking at homes or going to open houses and find the perfect agent for you in that process, it is fine to engage that agent as your representative even if you have seen homes with other agents.
It is of course in your best interests to ultimately select and work exclusively with a buyer's agent. Your buyer's agent should provide a personalized high level of service to you. When viewing homes, you should expect your buyer's agent to provide you with information about the home, neighborhood and community to help you in your decision making process. You should expect your buyer's agent to provide you with an analysis of comparable sales, develop a negotiating strategy and help you analyze and negotiate the home inspection. These are important benefits that you will receive when you engage a buyer's agent that cannot be provided in the absence of that relationship.
Many buyers use open houses and viewings with listing agents as their opportunity to interview agents and determine who will best represent them as a buyer's agent. This makes complete sense if you do not have a prior agency relationship that you were pleased with. Transitioning between homes is a very personal process that can, for some, also be very stressful. For many of us, it also involves the purchase and/or sale of our largest asset. The importance of due diligence, reference checking and interviews cannot be overstated when choosing your real estate representative, and once you have made that decision, it is important to communicate that to other real estate agents when interacting with them. I will be hosting an open house this Sunday, 1-3pm, at 30 Wilson Drive in Ben Avon Heights and next Sunday, February 5, 1-3 pm at 1008 Beaver Street in Sewickley – stop by, check out these amazing homes, and if you don't already know me, I would love the opportunity to meet you!
[contact-form-7 id="115311" title="Get More Information Form"]
I'm ready to answer any questions you have regarding your real estate needs.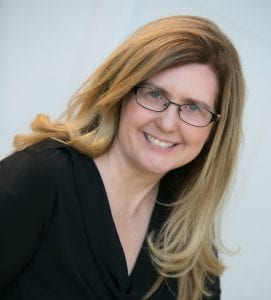 Kathe Barge, CRS, ABR, CNE, SRES

Associate Broker
HOWARD HANNA
REAL ESTATE SERVICES

401 Broad Street
Sewickley, PA 15143
Cell: 412-779-6060

Office: 412-741-2200 x238
kbarge@howardhanna.com