We've been patiently waiting for a home in the Village – prices seem to be going up and we still haven't found anything.  Any advice?  Should we consider Wexford?
We are in the middle of a very long inventory shortage.  April is almost here and we may see more homes come on the market (I sure hope so), but it would take 100+ homes to hit he market in the next few weeks to even begin to address our inventory shortage.  That shortage is region wide – there is no magic to looking in other areas – inventory is low across our entire area right now. That said, why not give some serious consideration to homes in Sewickley that are not in the Village?
Sewickley homes located "up the hill" offer many of the same advantages as Village homes!  Their owners feel a part of our community and can take advantage of our exceptional school district.  But "up the hill homes offer many benefits that are harder to find in Village homes.
"Up the hill" homes are typically on significantly larger lots than those in the Village – more space for Fido and the kids to play!
As a result of the larger lots, "up the hill" homes typically offer much more privacy – you won't know your neighbor's every move!
"Up the hill" homes tend to be much newer, which means they have more updated floor plans, larger closets, more and larger garages.
Because they are newer, "up the hill" homes tend to require far less maintenance as their plumbing, wiring and HVAC are modern, which means more money for fun things like vacations!
In an "up the hill" home your kids can't wander off into the Village without you being aware!
"Up the hill" homes usually offer a much better value – you will get a bigger home on a bigger lot in more updated condition for less money than you could buy in the Village!
Don't give up on Sewickley – we have many wonderful homes—just broaden your horizons and take a look "up the hill."  Check out the two below, or call me if you would like to know more! 412.779.6060
[contact-form-7 id="115311" title="Get More Information Form"]
I'm ready to answer any questions you have regarding your real estate needs.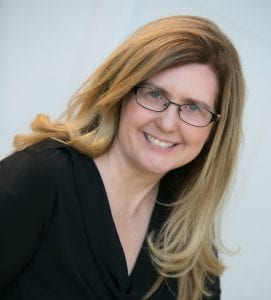 Kathe Barge, CRS, ABR, CNE

Associate Broker
HOWARD HANNA
REAL ESTATE SERVICES

401 Broad Street
Sewickley, PA 15143
Cell: 412-779-6060

Office: 412-741-2200 x238
kbarge@howardhanna.com