What financing options exist for transitioning between homes if we don't have to sell our current home to buy our new one and our objective is to remain debt free when the transition is complete?
The process of selling one home and buying another often feels like there are many moving pieces. If you are fortunate enough to be able to buy a new home before you sell your old home, you have put yourself in a wonderfully strong position as a buyer to be able to make an offer on a new home that is not contingent on your old home selling. As we enter what will be a very strong spring market, that will be a big advantage for you!
You have a variety of options on how to pay for your new home. Perhaps you have cash – but with the recent run up in the stock market, this may not be the best time to liquidate your investments.
A particularly affordable alternative might be to put a home equity line of credit ("HELOC") on your current home, IF you have enough equity in your current home to provide the cash you need to buy your new home. HELOCs tend to involve very low costs to the borrower up-front. They can also remain untapped until you need the money, so you are not paying any interest charges while you are searching for your new home. You can pay the HELOC off as soon as your old home sells, leaving you with less debt (or possibly none) on your new home. Finally, it is something you can arrange for now and be well positioned to jump on a great home when one comes on the market.
Of course, being able to buy without selling may mean you can qualify for a traditional mortgage on your new home. Whether this is the right choice for you will depend on whether and how much debt you want to end up with in the end. If you need a large amount of cash upfront but ultimately would prefer to carry a smaller mortgage (or no mortgage) once your old home sells, consider financing through a combination of loans and pay the second loan off when your old home sells, leaving your with only the first mortgage in the smaller amount. If you intend to carry no debt, there are products with low upfront costs that you can pay off as soon as your home sells.
There are many options to consider when creating a plan that to achieve your long term financial goals – give me a call and I can connect you to trusted financing providers who can help you develop a solid strategy before you find your dream home!
[contact-form-7 id="115311" title="Get More Information Form"]
I'm ready to answer any questions you have regarding your real estate needs.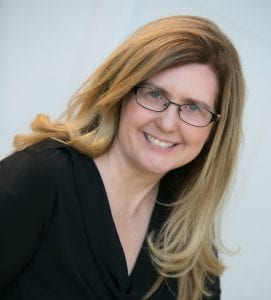 Kathe Barge, CRS, ABR, CNE, SRES

Associate Broker
HOWARD HANNA
REAL ESTATE SERVICES

401 Broad Street
Sewickley, PA 15143
Cell: 412-779-6060

Office: 412-741-2200 x238
kbarge@howardhanna.com