Can you explain how Buyer Agency Agreements work?
The State of Pennsylvania does not recognize oral buyer agency – if you want the representation of a Realtor in your real estate transaction, you must sign a written Buyer Agency Agreement with that Realtor. If you do not, the Realtor you are trusting to help you with the purchase of your new home must by law represent the interests of the Seller. This means that the Realtor cannot advise you on anything that could be against the Seller's interests, including property condition, neighborhood factors, and valuation advice and cannot provide negotiation or inspection strategies. You are on your own! I can't imagine why any buyer would choose not to enter into a Buyer Agency Agreement – the Seller is still paying the commission and you get a Professional's advise at no added cost to you! Buyers are well advised to enter into such an Agreement so that they are getting advice on the homes they are seeing, from the perspective of their best interests.
There is one caveat. You an only enter into one Buyer Agency Agreement at a time, or you could end up owing more than one Realtor a commission. Therefore, you need to be sure that you disclose to other Realtors (such as those you meet at open houses) that you have a Buyer's Agent (so you don't end up signing more than one Buyer Agency Agreement by accident). As long as you buy a home that is in the MLS, you will not owe a commission at the time you buy your home – that is included in the listing price of the home. Real estate can be a tricky business – in small towns like Sewickley, there is always an undercurrent of "quiet listings." In these situations, it is important to disclose any "off-the-market" opportunities to your Realtor – most "for sale by owner" (FSBO) sellers are only trying to save the listing side of the commission, acknowledge that qualified buyers are usually working with a Buyer's Agent and will gladly pay the Buyer's Agent fee as long as they are approached by your Realtor and this is discussed up-front.
Some Realtor's require you to sign a Buyer Agency Agreement at an initial meeting, therefore it is important to have done your research up-front and be sure the Realtor you are choosing is a good match for your needs. Check online testimonials, review credentials and even ask to interview past clients if you would find that to be helpful. Other Realtors may give you a "courtesy" day where they will show you homes, you can get to know them and they you before deciding to work together. Once you choose your Realtor, you will sign the Agreement and at that point will be entitled to full Buyer representation.
[contact-form-7 id="115311" title="Get More Information Form"]
I'm ready to answer any questions you have regarding your real estate needs.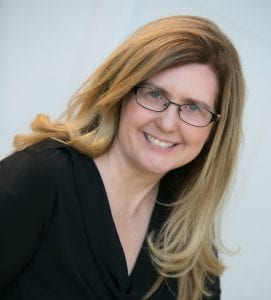 Kathe Barge, CRS, ABR, CNE, SRES

Associate Broker
HOWARD HANNA
REAL ESTATE SERVICES

401 Broad Street
Sewickley, PA 15143
Cell: 412-779-6060

Office: 412-741-2200 x238
kbarge@howardhanna.com