We've been watching realtor.com and calling listing agents about new listings. Agents keep asking me if I have a buyer's agent. Why would I want one?
It 's a good idea to recognize exactly what a buyer's agent is to you – essentially an almost free invaluable resource to you in the buying process. You might think you will save money if you don't have an agent that needs to be paid, but in reality that's not how it works. The sellers have signed a listing agreement obligating them to pay a commission to the listing brokerage house of an agreed percentage and that percentage does not get adjusted if a buyer does not have an agent. So there is simply no advantage to not doing your research and choosing your own advocate before you begin the buying process.
In a recent study done by the National Association of Realtors, the #1 benefit all buyers put forth for having a buyer's agent? A buyer's agent helps her buyer understand the process of buying a home (74% of millennials found this to be true). Buying a home is a significantly more complex process than you might imagine, and if you have a well-trained agent, she should make it look simple. However, if you don't buy and sell real estate everyday, there are many traps for the unwary.
The #2 ranked benefit of a buyer's agent? A buyer's agent points out unnoticed property faults or failures. A full-time agent is in and out of homes on a daily basis and after years of experience has developed a fine-tuned ability to pick up issues that most buyers would never notice, and will hopefully be able to suggest proposed solutions as well. This is no substitute for a home inspection, of course. Third on the list of benefits? The buyer's agent negotiated better sales contract terms than the buyers could have negotiated on their own. Again, years of full-time experience coupled with a dedication to staying educated in the profession should hone an agent's ability to give you excellent negotiation advice.
The #4 ranked benefit? Buyers reported that their buyers' agents improved their knowledge of search areas. This is particularly helpful when you are looking to move to an area you are not very familiar with. Finally, the 5th ranked benefit of a buyer's agent is that she can connect you to a better (and hopefully more reputable) list of service providers than you might have access to on your own. All of these benefits can be yours without the fee of the commission – all a buyer pays is the small "broker fee" (which is charged to both buyer and seller) of approximately $325! This is a small price to pay for a long list of benefits and expert advice on what may be your largest investment! My question is, why wouldn't you want one?
Call me!! I can help! 412.779.6060
I'm ready to answer any questions you have regarding your real estate needs.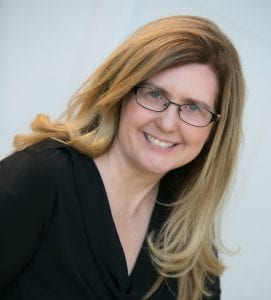 Kathe Barge, CRS, ABR, CNE

Associate Broker
HOWARD HANNA
REAL ESTATE SERVICES

401 Broad Street
Sewickley, PA 15143
Cell: 412-779-6060

Office: 412-741-2200 x238
kbarge@howardhanna.com
[contact-form-7 id="115311" title="Get More Information Form"]