We have an opportunity to buy a home that we have often admired directly from the owner– any advice?
There are many possible pitfalls to purchasing a home directly from owner that you need to be aware of before proceeding with this opportunity.  The most obvious one is determining the value of the home.  In my eighteen year career, I don't  think I have yet encountered a seller who has undervalued their home – the emotions we all attach to our homes after years of loving them make it difficult to be objective about fair market value.  Establishing the market value of any home is a complex process – there are block by block variations in price and many factors that impact value cannot be changed, such as a less advantageous location.  An appraisal is the logical place to start in establishing market value, except that in the absence of an agreement of sale or application for financing, the appraiser is shooting in the dark and will often miss critical differences between homes, such as new baths and kitchens.  Additionally, for sale by owners present an unusual opportunity for emotionally attracted buyers to overpay for a home as there is no market response balancing their attraction – they have a fear-based response that if the home actually hits the market, they will lose out (which rarely happens).  This predictable buyer response is what typically causes unrepresented buyers of for sale by owner homes to overpay for the home.
Should you feel secure that the seller is realistic in the price they are asking for their home (and feel that you have the skills needed to make that determination), you will need to engage an attorney who will represent your interests in the contract drafting process.  There are many terms in an agreement of sale that are relevant to you as you move through the process – it is not advisable to use internet forms or forms provided by the seller – you need your own representation.  You need to anticipate paying $250-$400 per hour for this assistance.  Because this represents a significant upfront investment on your part that is not required when you engage a Realtor, it would be advisable before reaching an agreement to have the home inspected.  Failed home inspections are the number one reason that any home sale falls apart.  Without Realtor representation on either side, you may quickly learn that the seller's view of what is an acceptable condition is not acceptable to you.  It is also not realistic to expect your attorney to negotiate with the seller the way a Realtor would – you will be on your own to work out any issues with the seller and the attorney will simply memorialize that in writing for you.
There are many other ways that we Realtors add tremendous value to our buyer clients through the home buying process that are too lengthy to elaborate on here.  It is unlikely that were you to need a surgery that you would perform it on yourself.  In fact, for most of us it is unlikely we would take on something as simple as a haircut and turn to our trusted stylists to make that a success.  Buying or selling a home is not the easy process we Realtors make it look like – there are many steps along the way that require targeted education and experience to navigate to the best result for you, the buyer – and this service is paid for from the seller's proceeds, so there is simply no reason not to demand your right to buyer representation!
[contact-form-7 id="115311" title="Get More Information Form"]
I'm ready to answer any questions you have regarding your real estate needs.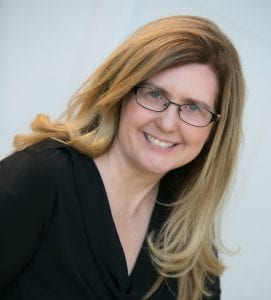 Kathe Barge, CRS, ABR, CNE, SRES

Associate Broker
HOWARD HANNA
REAL ESTATE SERVICES

401 Broad Street
Sewickley, PA 15143
Cell: 412-779-6060

Office: 412-741-2200 x238
kbarge@howardhanna.com