What rights do sellers have to keep buyers in a home sale agreement, once they put a home under agreement? If the buyer back's out, do we get to keep their hand money?
Assuming the standard Pennsylvania Agreement of Sale is used to sell a home, a home seller has very few rights to keep a buyer in that agreement.  First, any home inspection contingencies must be satisfied.  Unfortunately, unless modified, buyers have the absolute right to terminate the agreement if there is anything at all on the home inspection that they are dissatisfied with, even if a seller is willing to repair that item or items.  Nothing is more disheartening for a home seller than to put their home under agreement, only to lose the deal because of inspection concerns.  This is a result that can be mitigated by home sellers.  All home sellers can, and should, have their homes pre-inspected to help avoid the inspection termination scenario.  Yes, if the inspector finds issues, they need to be repaired or disclosed.  But this will be the case anyhow once the buyer finds them, and they will!  All too many home sellers adopt the position "we'll address that if the buyer asks."  The problem with that approach is that a seller may never get the ask – they may just get the termination letter.
Once the inspection hurdle is overcome, there may be additional contingencies that buyers have to overcome before a seller is close to having a secure agreement.  A buyer may have to get financing, and if they place a mortgage contingency in the agreement and a lender refuses to give them a loan for any reason, they can terminate the deal. The most frequent cause of mortgage issues is a failure to appraise.  An appraisal contingency can be a contingency in its own right, and if a home fails to appraise, the buyer will have the right to terminate the agreement.  In this market of low supply and high demand, some sellers of premium properties are extracting market high prices for their homes and appraisal failures are a real risk.  If this happens, a seller will need to consider whether to reduce the price or put the home back on the market.
Whenever a buyer terminates under a contingency contained in an agreement, the buyer receives a full return of the hand money and the seller's only recourse is to put the home back on the market.  So sellers, do yourself a favor, pre-inspect your homes.  The $500 you will spend is the best insurance policy your money can be in maximizing your chances for a successful sale!
[contact-form-7 id="115311" title="Get More Information Form"]
I'm ready to answer any questions you have regarding your real estate needs.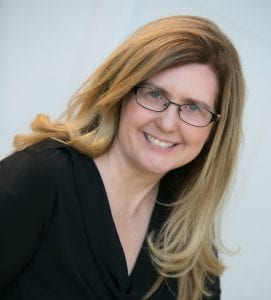 Kathe Barge, CRS, ABR, CNE

Associate Broker
HOWARD HANNA
REAL ESTATE SERVICES

401 Broad Street
Sewickley, PA 15143
Cell: 412-779-6060

Office: 412-741-2200 x238
kbarge@howardhanna.com