It's true! Bidding wars are back in some neighborhoods!  The extremely tight inventory, coupled with the influx of spring buyers has made the competition sometimes fierce for well-conditioned homes in great neighborhoods.  The first thing you should do to set yourself up for success in a hot market is to get a pre-approval from a reputable local lender.
The pre-approval process is more than a pre-qualification.  It involves submitting all documentation to your lender long before you actually make an offer.  This includes tax returns, bank statements… The lender will underwrite your loan subject only to the appraisal of your new home once you find it.  This makes you an incredibly strong buyer – you could choose to remove the mortgage contingency altogether and insert only an appraisal contingency, but even short of that, knowing that you have taken the time to get fully approved will impress the seller and give you some advantage over other buyers.
Pre-approval (as opposed to pre-qualification) is also important so that  you don't find out 75% of the way through the home buying process that you cant afford the home.  Sometimes lenders miss some of the critical pieces of your puzzle during the pre-qualification process that an underwriter will pick up.  For example, it is possible that your gross income is high, and that you reported that figure to the lender, but when the underwriter reviews your tax return they see that your AGI (adjusted gross income) is lower due to alimony.  Child support payments will also lower the amount of the loan you can qualify for.  You may have co-signed student loans or car loans for a child, or a mortgage for a family member.  Any debt you have co-signed for, whether it is an asset you use personally or not, will lower the loan size you can qualify for. And of course, pending actions for divorce, as well as dings on your credit you were unaware of (such as doctors bills you forgot to pay) will affect your ability to borrow.  Better to take the time to figure this out up front and target homes you know you can afford, rather than being tempted by those out of your price range!
[contact-form-7 id="115311" title="Get More Information Form"]
I'm ready to answer any questions you have regarding your real estate needs.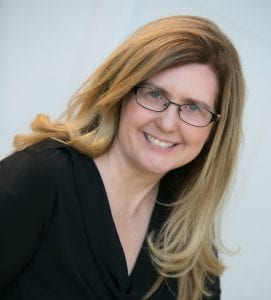 Kathe Barge, CRS, ABR, CNE, SRES

Associate Broker
HOWARD HANNA
REAL ESTATE SERVICES

401 Broad Street
Sewickley, PA 15143
Cell: 412-779-6060

Office: 412-741-2200 x238
kbarge@howardhanna.com