We just completed a home inspection and submitted our requests to the seller.  They did not respond well and felt we were too comprehensive in our list of requests, although they were all items the home inspector pointed out as issues in his report?  What are we to expect?
The home inspection process is as individualized as the people buying the homes.    Some sellers are so eager to sell their homes that they will gladly cede to your every demand.  Some homes are so well priced and so well received by the market that the sellers are willing to do virtually nothing with respect to inspection requests.  How your sellers respond will likely depend on how badly they want to sell to you, balanced with what they think their chances are of a sale to another buyer in the near future.  But there are a few guidelines to keep in mind when evaluating what to ask for on the home inspection and how to weigh the seller's response.
Anything the seller has called out on the disclosure should not be part of your inspection requests – you should have taken these conditions into account when you were making your offer.  For example, if the seller has disclosed that the furnace is at the end of its useful life, it is not appropriate to ask for the seller to pay for a new furnace.
If the condition was easily observed when you visited the home, you should also have taken it into account when making your offer and not be raising the issue now.  For example, if you noted that the front sidewalk was badly cracked when you saw the home, that should have been addressed in your offer and you should not try to renegotiate price based on that condition after the inspection.
Finally, you should use some materiality standard for your requests.  Some buyers use a health and safety standard and focus on items that could put their health or safety in danger, such as electrical or radon problems.  Some use a major defects threshold and focus on items that are expensive to repair.  But as a general rule, it's a good idea to let small items and maintenance items go, such as caulking bathtubs, tightening loose toilets and installing handrails on basement stairs (which no one except the home inspector cares about anyhow!)  If you focus on what really matters, you are more likely to establish a positive dialog with your seller and end up with a positive result.
I'm ready to answer any questions you have regarding your real estate needs.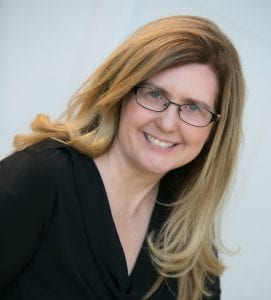 Kathe Barge, CRS, ABR, CNE

Associate Broker
HOWARD HANNA
REAL ESTATE SERVICES

401 Broad Street
Sewickley, PA 15143
Cell: 412-779-6060

Office: 412-741-2200 x238
kbarge@howardhanna.com
[contact-form-7 id="115311" title="Get More Information Form"]