We closed on our new home recently and when we went on the walk through, the seller had not completed the inspection repairs that they had agreed to do and didn't seem to think was an issue.  Your thoughts?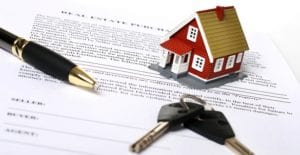 I have noticed a trend lately away from respecting contracts.  I'm not sure if its because consumers don't understand what they are signing, are too busy to keep everything straight or just don't care.  Whatever the reason, the real estate contract and its addendums are what makes a real estate transaction work.  If you want to sell your home, you need some kind of document that binds the buyer to your home so that they don't just walk away, leaving you holding a home you just moved out of and unable to close on your new home.  It is equally important to the buyer – they need a document by which a seller is actually bound to sell their home so that the buyer is also not sitting on the curb waiting to unload the moving van and unable to get the seller out (and yes, real estate is specific performance – if you sign a contract to sell, you must sell).
There are some basic principles to keep in mind that apply to all contracts. Sellers, if you include something on your disclosure, it is important that you actually leave it behind for the buyer.  The stove and dishwasher are obvious, but what about garage door openers?  When you are listing your home, take the time to be sure that you correctly list what is included – misplace a garage door opener and you are contractually required to buy a new one for the buyer.
If you agree to fix something during an inspection negotiation, then yes, you must actually get it fixed. Its not ok to have the buyer show up for the walk through and find out you haven't taken care of the agreed upon repairs.  What you signed is legally binding – do what you said you will do or be prepared to give a hefty last minute credit to the buyer.  If you do get the items fixed, be sure to pay your bill before closing!  These repair bills are not the buyers' responsibility and its also not ok to agree to make a repair and then stick the buyer with the bill.
And remember, the contract requires that your home be in the same condition it was in when the buyer made you the offer.  If you break something, you will need to fix it prior to closing.  At 13 pages, it is a lengthy document but it is important that you understand what you have agreed to do.  We can't all be attorneys, so be sure to hire a realtor that you have confidence will thoroughly explain what you have signed and help you to be a good seller and honor all of its terms!
[contact-form-7 id="115311" title="Get More Information Form"]
I'm ready to answer any questions you have regarding your real estate needs.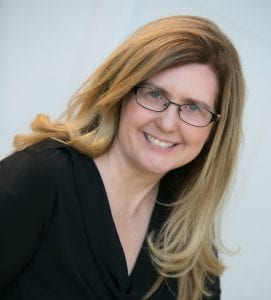 Kathe Barge, CRS, ABR, CNE, SRES

Associate Broker
HOWARD HANNA
REAL ESTATE SERVICES

401 Broad Street
Sewickley, PA 15143
Cell: 412-779-6060

Office: 412-741-2200 x238
kbarge@howardhanna.com