How do home sellers protect themselves from big walk through bills from a buyer?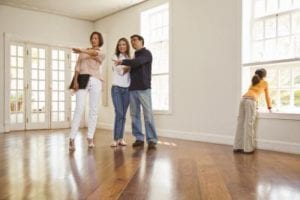 Buyers conduct a final walk through right before they close on a home.  This is probably the first time they have seen your home vacant.  If they find conditions they aren't expecting, you can expect a bill at the closing or a last minute request to remedy the condition.
What kinds of things might come up?  There are many things that can cost you money at a walk through.  Here are a few.  If you have any damage to your floors (even if it was there when you bought the home) and you failed to list the damage on your disclosure, and it wasn't obvious when you walked through your occupied home (under rugs or furniture), you can expect that the buyer will expect you to pay for the repair/replacement when he discovers the issue, which could be a significant expense.  What should you do? Disclose. Disclose. Disclose! When you list your home, take the time to make sure your disclosure lists every possible condition issue with your home.
If you leave anything behind that isn't attached or specifically included, you should anticipate you may be required to call a last minute hauler to remove the items.  If the items were there when you bought the home, that's no excuse.  The house must be empty when you leave unless you have the buyers' specific consent to leave the items behind.
Forget to cut the grass in a few weeks?  You could be asked for a credit to have the lawn mowed.  Forget to clean the house?  If its not at least "broom swept clean" you could be paying a cleaning fee.  Forget to complete your inspection repairs or forget to check the work and make sure it's done correctly?  You can't rely on the contractors to get it right – you must check the work – if they didn't finish or did the wrong thing, you will likely have to pay for the repair again.  Accidentally remove an inclusion such as the TV wall mount bracket?  You may have to pay for a new one.
Take the time to make sure the home is exactly as you would want it were you moving in and be pro-active with your buyers if you discover any issues on your move out to avoid any closing table surprises.
If BUYING or SELLING real estate is in your future, please get in touch with me and put my expertise to work for you!! As YOUR REAL ESTATE ADVOCATE, I will help you avoid pitfalls like those mentioned above.  412.779.6060
RECENT SALES
[contact-form-7 id="115311" title="Get More Information Form"]
I'm ready to answer any questions you have regarding your real estate needs.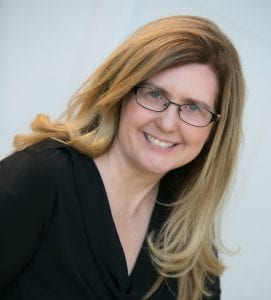 Kathe Barge, CRS, ABR, CNE, SRES

Associate Broker
HOWARD HANNA
REAL ESTATE SERVICES

401 Broad Street
Sewickley, PA 15143
Cell: 412-779-6060

Office: 412-741-2200 x238
kbarge@howardhanna.com