In your May 11th article, your first item you noted about real estate is that a home is worth what a buyer is willing to pay.  I thought a home is worth what it appraises for?"
In my May 11th article (available to those of you who missed it on my website), I did list 12 important things everyone should know about real estate, the first being that yes, a home is only worth what a buyer is willing to pay.
Appraisals are typically done in conjunction with a mortgage application, although they are sometimes done as part of an estate administration or by a homeowner who wants to get a better sense of what a home is worth.  Many appraisers are not experts in the neighborhood they are trying to appraise a home in and miss the block by block nuances that greatly affect value.  However, even if they are well versed in a particular area, they may not have been in every home and may not understand the special circumstances surrounding why one buyer may have paid a premium and another buyer may have purchased at a discount.  Appraisers often don't have their finger on the pulse of buyer expectations – unlike Realtors, they do not interact directly with buyers and don't have the opportunity to hear them complain about wallpaper, colored carpets, dated lighting and outdated kitchens and baths.  They don't see firsthand how eager buyers are to purchase newly remodeled homes and the premiums they will deliver for those homes and they aren't privy to the conversations Realtors have trying to convince a buyer to take on a project. So sometimes they are just too high and that price will not be achievable absent a sizable remodel.
It is also irrelevant how much money a seller has invested in a home.  It is important to keep in mind unless renovations were made in conjunction with a home-staging professional in an effort to sell your home, improvements were made for the homeowner's enjoyment and may not carry any value for a home buyer.
In the end, Buyers in 2017 America are quite savvy.  Most view all inventory for many months before choosing a home.  They probably know better than a home seller how a home stacks up against what has recently sold.  If they don't, it is all readily available online.  So in the end, the price is determined by how convinced a buyer is that the value is in the home.
[contact-form-7 id="115311" title="Get More Information Form"]
I'm ready to answer any questions you have regarding your real estate needs.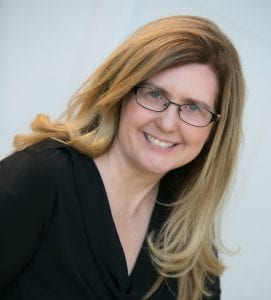 Kathe Barge, CRS, ABR, CNE, SRES

Associate Broker
HOWARD HANNA
REAL ESTATE SERVICES

401 Broad Street
Sewickley, PA 15143
Cell: 412-779-6060

Office: 412-741-2200 x238
kbarge@howardhanna.com