Why don't realtors use plain language to advertise their listings?  How are we to be able to translate what they write so that we know what a home really has to offer?
The first step in selling a home is marketing that home, and sometimes the brutal truth is just not going to attract a buyer.  We figure that if we can at least get you to explore the possibilities, that there is a chance of a sale.  "Cozy" sounds much more appealing than "small", "motivated seller" is less alarming than "the seller needs a sale now" and "awaits your vision" is far more intriguing than "this place needs a complete overhaul."  I've included a translation guide to some of our more popular phrases to aid you in understanding "realtor-speak" as you peruse our listings!
Complete Renovation: the home has had a top to bottom overhaul and nearly everything is new within the past few years
Mature Landscaping: large trees, but it could border on overgrown
Secluded: there is no one anywhere to be found
Historic: old, with windows that don't open, don't stay open, don't shut or don't lock
Original: everything is at least 50 years old
Investment Opportunity: you're going to need to gut this one to the studs
Needs TLC – another complete rehab needed
Custom Window Treatments: early 90s, expensive, teal or rose colored draperies
Must see Inside: zero curb appeal
Bonus Room – no one knows what to do with this space
One Car Garage – you might get your Suburban in, but forget about opening the doors once inside
Up & Coming Neighborhood – this home is next to the train tracks
Desirable Neighborhood – you'll be paying more for this house because people love the neighborhood
As Is – inspect before making your offer – the seller won't be fixing anything
Unique – you might have a hard time reselling this one
Close to the Village – a 10 minute drive by car
Walk to Village Shops – might be possible, but who has time?
[contact-form-7 id="115311" title="Get More Information Form"]
I'm ready to answer any questions you have regarding your real estate needs.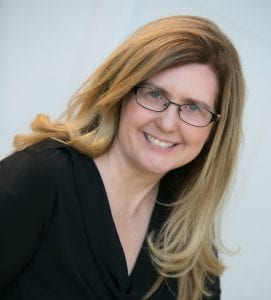 Kathe Barge, CRS, ABR, CNE, SRES

Associate Broker
HOWARD HANNA
REAL ESTATE SERVICES

401 Broad Street
Sewickley, PA 15143
Cell: 412-779-6060

Office: 412-741-2200 x238
kbarge@howardhanna.com