Should I engage a buyer's agent as I start the home buying process?  What is involved? 
Yes!  You should absolutely select and engage a buyer's agent to help you with the purchase of your new home.  By law, agents represent the seller UNLESS a buyer agency agreement is signed with a Realtor, making that individual your buyer's agent.  That means that everything the agent does must be in the seller's best interests, whether or not they are the listing agent.  Pennsylvania does not recognize oral buyer agency – you must have a written agreement between yourself and your Realtor to be afforded the benefits of Buyer Agency.
Once you have a Buyer's Agent, by law that agent must represent your best interests.  Your Buyer's Agent has a duty to provide you with comparable sales information and help you understand and analyze that information.  She can provide you with neighborhood and community information that may not be in the seller's best interests for you to know.  She can help you find homes that aren't on the market yet.  She will help you understand value in the context of the greater market and market trends, develop a strategy for an effective negation for the purchase of your hoe, understand and negotiate inspection concerns and make sure everything is in order for a successful closing.  She will help to connect you to a time-tested group of trustworthy service providers to help make your transaction smooth.
You can only engage one Buyer's Agent (although, if you are looking in distant geographic areas, it is possible to provide for one in each area).  You do this by signing a Buyer's Agency agreement with a Realtor.  The agreement will provide that you are paying the commission, except when the seller is offering a commission.  ALL multi-listed properties offer a commission to the Buyer's Agent, so unless you choose to buy a for sale by owner (and even then, most will pay the Buyer's Agent), the commission due to your Realtor will be paid by the seller. Before you commit to one agent, it is important, of course, to go online and research that agent – check online reviews, past sales and qualifications to be sure you are comfortable with the Realtor you are engaging – buying a home is a big decision and you should do it with the best possible advisor for your personal needs.
[contact-form-7 id="115311" title="Get More Information Form"]
I'm ready to answer any questions you have regarding your real estate needs.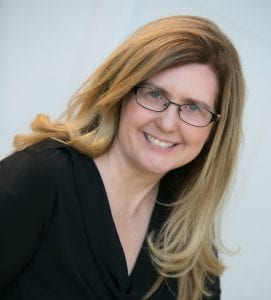 Kathe Barge, CRS, ABR, CNE, SRES

Associate Broker
HOWARD HANNA
REAL ESTATE SERVICES

401 Broad Street
Sewickley, PA 15143
Cell: 412-779-6060

Office: 412-741-2200 x238
kbarge@howardhanna.com