Why do you write this column every week?
The Real Estate Advisor gives me the opportunity to share with you, our community, information that frequently arises in real estate transactions that I hope will help you have a smoother, more successful real estate transaction of your own.  No two transactions are alike and the more you, the consumer, know about the process and possible pitfalls, the more likely it is that you will complete your transaction without any major obstacles to overcome.
If a Realtor is a practiced professional, the buying or selling of a home should look like something anyone could do.  I'm here to tell you, after 18 years in the business, that making the process seem smooth and hassle free is far more challenging than you might imagine.  There are so many possible pitfalls.  Questions abound.  How to choose an agent that will best represent you in the purchase or sale of what may be your largest asset.  How to price your home to maximize your value while not losing market interest. How to prepare your home for market.  How to stage your home for a successful sale.  What to expect when a buyer views  your home. What kind of financing should you consider? How to present an offer that is most likely to result in a sale.  What to expect from the negotiation process.  How to protect yourself from a bad inspection. How to handle the details leading to closing.  How to prepare your home for closing.
The list is seemingly endless.  I write The Real Estate Advisor to help you, the consumer, get a better understanding of the process just like I advise my clients daily.  I share market information, stories, anecdotes and give advice to keep you well informed and up-to-date.  And while it is not possible for me to cram into one article what you need to know to be successful, all of my past articles are posted on my blog at www.kathebarge.com where they are available to refer to at anytime, 24/7.  And of course, I am always right here in Sewickley should you prefer to work with me personally! I hope you enjoy the column as much as I enjoy writing it!
[contact-form-7 id="115311" title="Get More Information Form"]
I'm ready to answer any questions you have regarding your real estate needs.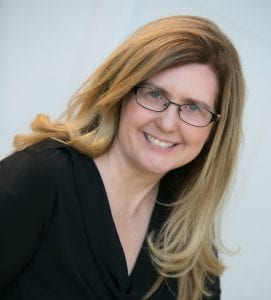 Kathe Barge, CRS, ABR, CNE, SRES

Associate Broker
HOWARD HANNA
REAL ESTATE SERVICES

401 Broad Street
Sewickley, PA 15143
Cell: 412-779-6060

Office: 412-741-2200 x238
kbarge@howardhanna.com