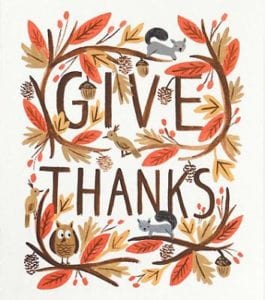 This time of year we all take the time to give thanks for all of the wonderful things in our lives.  I have much to be thankful for.  The obvious chart toppers are good health, wonderful family and friends, and a warm home to come home to each day (which I particularly appreciate on these chilly November days!)  My gratitude extends much further, however, to all of the people I work with every day that make real estate transactions so seamless for my clients – from the best mortgage brokers and closers to incredible home inspectors and handymen, contractors, electricians, roofers… that I can count on to give their best to my clients.  With them by my side (or on speed dial) I have been able to provide the highest level of service to those with whom I work, and for that I am grateful.
My gratitude, however, extends even further – to forces I can't control.  We have been very fortunate to have historically low interest rates for a very long period of time (and even though they have been inching up, they are still comparatively quite low), and a taxing structure that has favored home ownership as an investment.  I am always reminded that Uncle Sam, through the mortgage interest deduction, effectively pays a portion of my mortgage every month. Through the system as structured, we are not only able to own homes for less than we could pay to rent them, but at the same time we are building equity which will be there for us when we retire and are seeking that nest egg to purchase our retirement home with.
Are you taking advantage of all that is available to you?  It's hard to imagine that there will ever be a better time to begin or increase the size of your nest egg in real estate.   If you're ready to downsize and cash in your nest egg, it's an absolutely ideal time – inventory is low, interest rates are still on the historically low side and we have buyers waiting in line for Sewickley homes.  The spring market starts in January – the time to sell is now!  Enjoy your holiday, and give thanks for all that is wonderful in your life!
[contact-form-7 id="115311" title="Get More Information Form"]
I'm ready to answer any questions you have regarding your real estate needs.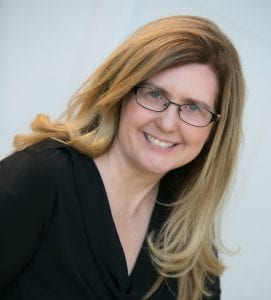 Kathe Barge, CRS, ABR, CNE, SRES

Associate Broker
HOWARD HANNA
REAL ESTATE SERVICES

401 Broad Street
Sewickley, PA 15143
Cell: 412-779-6060

Office: 412-741-2200 x238
kbarge@howardhanna.com