Any ideas for new years resolutions for 2018?
I've always wondered why we wait until January rolls around each year to adopt new and improved habits.  January seems to breathe new life into all of us, and a renewed excitement about positive changes that we might effect in the New Year.  Given this, I would suggest for your consideration a few home-related resolutions.
Make 2018 the year of the purge!  It doesn't take living for very long in a home before every closet is stuffed to its maximum and attics, garages and basements are overflowing. Charitable deductions are one of the few itemized deductions that were not affected by the tax bill so take advantage – clean out and donate!  This will make it much easier for you to ready your home for sale if you ever decide to move.  The first thing a home stager would tell you is to declutter, so why not remove that hurdle before its relevant?   Feeling overwhelmed at the thought of taking on such a daunting task?  Engage a professional home organizer for some impressive results!
Get on top of home maintenance!  Another worthy resolution for 2018! Its always cheaper and easier to address maintenance items before they become bigger problems.  Take an hour, do a home audit, and make a list of what you need to do this year to make your home safer, more enjoyable to live in, or to protect your investment.  Consider: replace any burned out light bulbs (dimly lit areas can be a safety hazard), replace smoke detector batteries, check to be sure drains are flowing well and that there are no dripping faucets or running toilets, be sure gutters are cleaned, wash windows (we need all the sunlight we can get in Pittsburgh's gray winters), change furnace filters (which will not only clean your air better but will reduce your energy bills), and of course, replace or repair anything that has broken (from appliances to locks to window panes and seals,,,).
And of course, if you've been thinking about a move – be it a down-size, an up-size, or just a change of pace, make a resolution to make 2018 the year you make the change!  Our market is incredibly strong – there is no better time to make this resolution a reality!
Feel free to contact me if I can be of service for your real estate needs. Kathe Barge, 412.779.6060
[contact-form-7 id="115311" title="Get More Information Form"]
I'm ready to answer any questions you have regarding your real estate needs.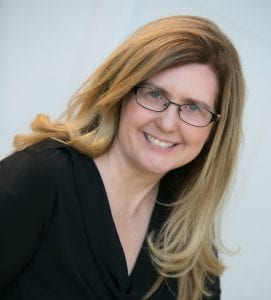 Kathe Barge, CRS, ABR, CNE

Associate Broker
HOWARD HANNA
REAL ESTATE SERVICES

401 Broad Street
Sewickley, PA 15143
Cell: 412-779-6060

Office: 412-741-2200 x238
kbarge@howardhanna.com