We keep reading that now is a seller's market.  Do you agree?
YES!  We currently have the perfect storm for a seller!  We have been experiencing historically low inventory for several months.  It has been suggested that as a great portion of our population is fully vaccinated, we may see an influx of inventory.  Some sellers, who may have been on the fence about having prospective buyers in their home because of COVID may start to feel more comfortable once we achieve higher vaccination levels and may be more willing to put their homes on the market.  Some homeowners have seen COVID as an opportunity to retreat to homes they own elsewhere and, returning to Pittsburgh, are deciding they would prefer to remain in their alternate location on a permanent basis. Some have simply taken a longer vacation to a new location and decided to make that home – with the rise of telecommuting it is now possible to work in remote locations.  Whatever the reason, we are expecting a return to more normal inventory levels as we move through 2021, and with that will likely come a cooling in demand – so if you are a seller, NOW is your chance to get your best price from our market.
Also in a seller's favor are the low interest rates.  Rates have creeped up a bit and have seemed to stabilize again – still at historically low rates.  Low rates allow a buyer to afford more home, while still paying the same each month.  This supports the increasing prices we have seen.  If rates continue to climb, that will likely soften the prices a buyer is willing to pay.
It is worth noting, however, that the perfect storm is really happening in our middle market and below.  High end homes have not been experiencing the same demand this spring, and are not as affected by interest rate fluctuations. Our high end market is its own entity – yes, it is fair to assume that if you were ever going to achieve your desired price, it would be in this very robust market.  But we simply don't have the same influx of buyers in this price range, and those that we do have tend to be very exacting about what they want in their new home. If yours is a high end home, then its important to be patient – the market does surge in the high end as well – its just less predictable! 
[contact-form-7 id="115311" title="Get More Information Form"]
I'm ready to answer any questions you have regarding your real estate needs.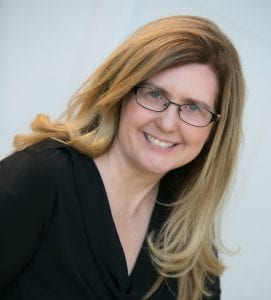 Kathe Barge, CRS, ABR, CNE, SRES

Associate Broker
HOWARD HANNA
REAL ESTATE SERVICES

401 Broad Street
Sewickley, PA 15143
Cell: 412-779-6060

Office: 412-741-2200 x238
kbarge@howardhanna.com