A friend asked me how to pick a Realtor to work with.  Any advice you could share?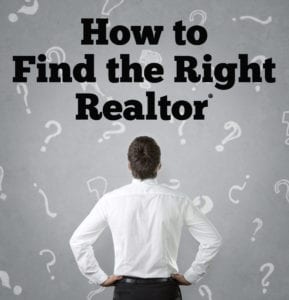 Selecting the best realtor for your needs is a very personal process.  Surprisingly, however, some real estate consumers don't know where to begin.  The internet is such an easily accessible tool for doing your homework before you commit to an agent, and yet so many people fail to take advantage of all that is available to them, and then months or in some cases years later are still complaining at cocktail parties or book clubs about how they are not satisfied with their choice of agent.
In this age of technology, there is no reason not to do some homework upfront, before committing to an agent to handle what is likely your largest business transaction.   You can begin by looking at the qualifications and experience of the agent you are considering.  What certifications do they have? Certifications such as ABR (Accredited Buyer's Representative) and CRS (Certified Residential Specialist) require extensive commitment to training by the agent, and training means the agent is best equipped to achieve the very best result for you.  Much of this training requires years of dedication to learning and excellence.  All agents are not brokers, for example.  An Associate Broker's license takes a minimum of three years commitment to additional learning and hands on experience, which can only enhance your experience with the agent.
Check out their online marketing next.  The majority of Buyers start their search online these days.  How does the agent market her homes?  Check out sites like realtor.com, Trulia and Craig's List.  Are there visual tours?  What do you think of the photography?  Would you buy the home, or even take a second look?  Be sure to check out online recommendations while on these sites.
Finally, when meeting with the agent, ask for statistics.  How many days does it take her to sell a home on average and how does that compare to the market generally.  How correct is her pricing?  How often does she have to reduce the price of a home before it sells?  Reflect on how she calculated this data.  Is it a guess or does she have the data to back up the numbers?  This will all help you determine the value of the advice you are receiving.
Each of these factors inures directly to your benefit and your bottom line.  So take the time – get to know our credentials, marketing, past performance and recommendations – and make an educated decision when choosing your next real estate agent.
[contact-form-7 id="115311" title="Get More Information Form"]
I'm ready to answer any questions you have regarding your real estate needs.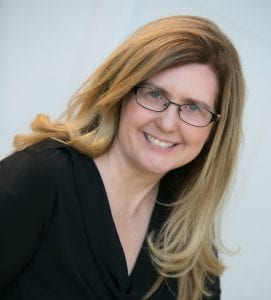 Kathe Barge, CRS, ABR, CNE, SRES

Associate Broker
HOWARD HANNA
REAL ESTATE SERVICES

401 Broad Street
Sewickley, PA 15143
Cell: 412-779-6060

Office: 412-741-2200 x238
kbarge@howardhanna.com