We are planning for retirement and thinking of paying off our mortgage – is this a good idea? 
When it comes to personal finances, there is never a one size fits all answer. Financial advisors will often tell you that investing in the market will, over the long run, yield you a greater return than the interest rate you are paying on your mortgage (this has certainly been true in recent years what interest rates have been historically low).  However, markets are unpredictable and unless you are leaving your funds in a savings account at a bank, there is no guarantee you will not have a negative return in the market (see, for example, 2008). Additionally, if you pay off your mortgage, you are not getting the tax benefits of the mortgage deduction (available for mortgages up to $750,000 in size).
However, the counter argument is equally, if not more, compelling for many people. Without a mortgage, you are freed from having to worry about whether you have enough cash each month to pay your mortgage. Without a mortgage, your monthly expenses will likely be significantly lower. This not only allows you peace of mind, but would also allow you more monthly cash to spend on things you want to spend on, whether they be trips, gifts, or just more "experiences."   If you ever sell your home, you will have a much larger nest egg to move to your next residence, whether it is to be closer to children or grandchildren in another location or whether it is into a retirement community (many of which do you have substantial deposit requirements).  Finally, there is no "risk" to the return you will get by paying off your mortgage. You know what your interest rate is on your mortgage and how much of a savings you will get each month when you pay it down.
However, it is never advisable to completely deplete your savings just to pay off a mortgage. If paying off your mortgage would substantially reduce or eliminate your emergency fund, then it is not a good idea.  If, however, you still have a few years until you retire and are able to pay down the mortgage at a significantly faster pace by increasing your monthly payment or by making a lump sum payment each year (perhaps designating a portion of a bonus that you receive toward your mortgage payment), tell me this is absolutely an option you should give some serious consideration to.
[contact-form-7 id="115311" title="Get More Information Form"]
I'm ready to answer any questions you have regarding your real estate needs.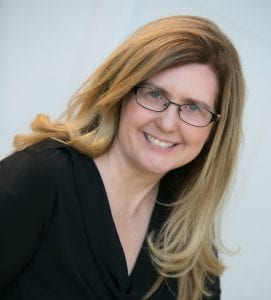 Kathe Barge, CRS, ABR, CNE, SRES

Associate Broker
HOWARD HANNA
REAL ESTATE SERVICES

401 Broad Street
Sewickley, PA 15143
Cell: 412-779-6060

Office: 412-741-2200 x238
kbarge@howardhanna.com