We've been thinking about starting our search for a new home but were wondering if we should wait until more homes come on the market this spring?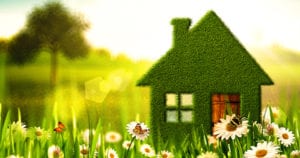 The spring market is here (although with the forecasted low temps for this week it may slow things down a bit)! Buyers are definitely buying right now, so if you think a move is in your future, despite the cold temperatures, the time to get started is now! We have seen homes that have been sitting for months go under agreement in the past couple of weeks, some with multiple offers, and our inventory is dwindling.  We still have many nice options available for you to consider, and this is a far better time to buy than March, April or May.
Why, you may wonder?  We have such a severe inventory shortage with lines and lines of buyers waiting for homes to come on the market. Many homes are selling in just a couple of days, before many buyers have a chance to get out and take a look.  As we head into spring this will only get worse. While none of us have crystal balls, there does not appear to be an avalanche of inventory coming on the market in the coming weeks. I expect by March 1st the bidding wars will begin in earnest for well-conditioned, well-priced homes. (As a side note, even with the inventory shortage that we have now had for well over a year, this is Pittsburgh and not California – buyers still exercise a healthy dose of common sense in making their buying choices and don't tend to overpay – it is still important to price based on historic sales and not exceed recommended pricing by sizeable amounts). If you don't want to end up in a bidding war, where there can only be one winner and it may not be you, shop now and avoid the crowd!  You may very well get a better deal than you could on the same house in another month!
In doing so, be sure to follow the advice passed on in prior columns (you can refresh your memory on my blog where these columns are posted each week –see www.AskKathe.com).  Be SURE that you are pre-approved so that when you are ready to buy, you don't have to waste precious time with this necessary step. When you do this, be sure your credit is good or clean up any issues and reestablish good credit. Give me a call so we can get you set up to be notified of all new listings immediately! And if you might consider selling your home, call me today!  We have lines and lines of buyer prospects for your home!
[contact-form-7 id="115311" title="Get More Information Form"]
I'm ready to answer any questions you have regarding your real estate needs.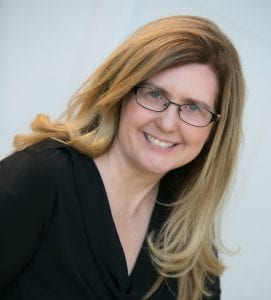 Kathe Barge, CRS, ABR, CNE, SRES

Associate Broker
HOWARD HANNA
REAL ESTATE SERVICES

401 Broad Street
Sewickley, PA 15143
Cell: 412-779-6060

Office: 412-741-2200 x238
kbarge@howardhanna.com