We just lost out on a home that we loved.  Is the spring market really that hot already?
In a word, yes.  The market took a sudden uptick last week, signaling the official beginning of spring in our real estate world. And yes, several properties went under agreement after receiving multiple offers.
Are you one of the many buyers sitting on the sidelines of our real estate market for some reason?  Now is the time to get serious.  It might look like homes have been sitting.  You might think there is no rush. Why are you sitting on the sidelines? Thinking there is a possibility that the "perfect" home will materialize?  Expecting that the home that has been siting for a while isn't going anywhere?  Speculating that if you wait long enough the seller will drop the price?  These ideas may end up costing you a home that you might have really enjoyed when another more serious buyer swoops in from nowhere and buys the home out from under you.  It happens all the time in the spring market.
There is no perfect home, and if there is, it will be priced well above market because it is what every buyer is waiting for.  Should that home materialize – and we all know what it is – new kitchen and baths, attached garage, central Village, large yard, Pottery Barn gray & white aesthetic, in perfect condition with no projects remaining – there are dozens of buyers at every price point just waiting for it.  There will be a certain bidding war and you will pay top dollar if you want to win.
As inventory continues to be at record lows as we move into the spring market, sellers are far less motivated than they were last month to give you a good deal.  They are weeks away from our typical spring crush, and all indicators are that this will be our strongest real estate year yet.  If you are waiting for a price reduction this time of year, not only are you risking losing the home, but you are likely costing yourself money as sellers become less flexible in the spring market.
Don't lose out on a home you are excited about by moving too slowly and making the incorrect assumption that the home will be there waiting for you when you are ready.  If you are serious about a move and have found a home that could work for your family, step forward with confidence and make that home your own!
[contact-form-7 id="115311" title="Get More Information Form"]
I'm ready to answer any questions you have regarding your real estate needs.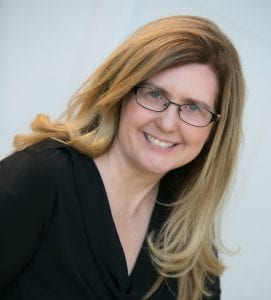 Kathe Barge, CRS, ABR, CNE, SRES

Associate Broker
HOWARD HANNA
REAL ESTATE SERVICES

401 Broad Street
Sewickley, PA 15143
Cell: 412-779-6060

Office: 412-741-2200 x238
kbarge@howardhanna.com