Do the metals in our home have to match?
If you are building new, then absolutely yes!  You should choose a metal and use it consistently throughout the home.  Typical choices include chrome, nickel, oil rubbed bronze, and most recently, platinum brass.  If you choose a silver tone, its acceptable to mix silver tones, such as brushed nickel and stainless steel.  Your choice should apply to all metal in your home, including lighting, door knobs and hinges, and plumbing fixtures.
If you are renovating a room, it's important to think about where you see your renovations going in the coming years (before you sell).  If you have silver tones and you really love oil rubbed bronze but only see yourself renovating one bathroom ever, then my vote would be to stick with the silver tones.  But if you plan to ultimately renovate all baths and the kitchen, its fine to make the switch.  It is absolutely imperative, however, that metals match in a room.  If your faucet breaks and all of your bathroom fixtures are brass and you prefer silver, it is not a good idea to replace one faucet with silver and keep the rest of the brass in that bathroom.  Better to replace the broken faucet with brass, or to use the broken faucet as a chance for a mini-update of your bathroom to silver.
I have written before about the general dislike in our market of grandma's shiny brass.  Little has changed.  If you have a home filled with shiny brass, one possible solution is to replace as much as possible with the new, trendy platinum brass.  This  has the advantage of blending well with any shiny brass you may have left in your home.  Oil rubbed bronze also tends to blend well with shiny brass (but silver does not).  Brass doorknobs and hinges do not necessarily need to be replaced.  As long as the fixtures and lighting have been replaced throughout, buyers don't tend to notice brass doorknobs and hinges as much.
So ideally, yes, in the perfect scenario, all of your metals should match, helping your home sing one song, which is always well received by buyers.  However, there are acceptable degrees of mismatch.  Call me – I'm happy to come over for a free consultation and help you determine the best way to address the metals in your home!  412.779.6060
[contact-form-7 id="115311" title="Get More Information Form"]
I'm ready to answer any questions you have regarding your real estate needs.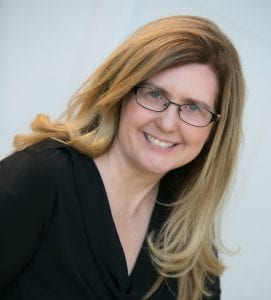 Kathe Barge, CRS, ABR, CNE

Associate Broker
HOWARD HANNA
REAL ESTATE SERVICES

401 Broad Street
Sewickley, PA 15143
Cell: 412-779-6060

Office: 412-741-2200 x238
kbarge@howardhanna.com