We continue to look at homes on the Howard Hanna website and have noticed there doesn't seem to be as many homes coming on the market as there were in April. Just wondering if we've missed the peak of the spring real estate season? Have you found that there are typically more houses coming on the market in early summer as school ends? 
Historically, our market peaks in April, so if you have been watching our market all spring, you would have noticed the surge in April and the much more modest introductions in May. We will continue to have properties come on the market during the summer months, but fewer than we see in the spring months. The late summer is not a typical time to see new introductions, but they will pick back up after Labor Day.
However, if you are one of the many buyers sitting and waiting for their perfect Village home, this may be a good time to reevaluate your priorities.  Inventory is at an all time low and if your goal is to move into our community, you may need to start making compromises. With our continued Village development and all of the exciting new amenities as well as the top-ranked school district, Sewickley has become an extremely popular community choice for buyers.  Homes have been selling like hotcakes!  Not because they are perfect homes but because buyers are making compromises on their wish list and choosing homes that will work despite their imperfections.   Some might need updates.  Some might not have the desired lot size or configuration. Some might not have enough garages or even a garage.  Some might have too few bathrooms or a less than typical bedroom configuration. Some might be in a noisier location. Some might check every box but be a slight drive "up the hill" where we still have a wonderful selection of fantastic homes available.  If Sewickley is your dream, it may be time to start thinking about how to work with one of the many wonderful homes still available rather than sitting on the sidelines as values continue to increase and you get even less for more.
Considering a move outside Sewickley?  It is true that the North Hills have a larger selection of inventory due to the larger population base, but the prices are no lower and they are struggling with an equally tight inventory.
One final thought.  If you are a seller, particularly in the Village, and you have been sitting on the fence about selling your home, now is the time to call me!  We have a severe inventory shortage across many price ranges and many eager buyers.  This spring market will yield your very best possible price.  The fall market is much more typically a buyers market, so lets get your home on the market today!
[contact-form-7 id="115311" title="Get More Information Form"]
I'm ready to answer any questions you have regarding your real estate needs.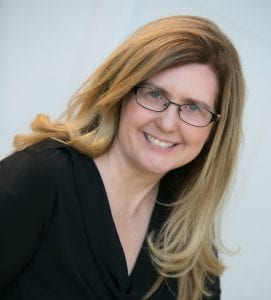 Kathe Barge, CRS, ABR, CNE, SRES

Associate Broker
HOWARD HANNA
REAL ESTATE SERVICES

401 Broad Street
Sewickley, PA 15143
Cell: 412-779-6060

Office: 412-741-2200 x238
kbarge@howardhanna.com