What is going on in our market?  It seems things are selling fast!
A very brief update on the status of our housing market: as predicted, our low inventory for the past several months has created a log jam in our housing market.   As of today we have only 66 homes in our active inventory, while the norm this time of year is closer to 200!  Dozens of buyers are lined up in every price range waiting for their perfect home to come on the market.  As a result, new introductions in the Village are selling close to or at asking price, and more often than not, without a mortgage contingency.  Many are receiving multiple offers.  Buyers participating in this market feel like it is the California market here in Sewickley!
Why is this happening?  It's hard to say.  The inventory shortage extends across most of the communities in our area that sit in a top rated school district.  People are just not moving out.  This could be caused by the fact that there are extremely limited options for "downsizing" if you are in your empty nester years.  It could be that Pittsburgh has been steadily growing for years and it is just catching up to us.  It could be that we cut new housing starts too sharply after the recession and we aren't keeping up with demand.
What should a buyer do in today's market? First, get yourself fully pre-approved (not just prequalified) if you need a mortgage.  You need to get comfortable with the fact that you might have to waive your mortgage and appraisal contingencies.  Second, be ready to make a very fast decision if a home comes on the market – do not expect that you will have more than a day to decide. It is very much a seller's market and not a good market at all if you are buying, but if you need a house, it's the market you are in.  Consider looking "up the hill" – we have some amazing homes available offering great living space at significantly better values.
And once again, if you are thinking of selling, give me a call right away and lets design a strategy to maximize your return in this amazing seller's market!  Put my  19 years of full-time experience and dedication selling Sewickley's wonderful homes to work for your personal benefit!
[contact-form-7 id="115311" title="Get More Information Form"]
I'm ready to answer any questions you have regarding your real estate needs.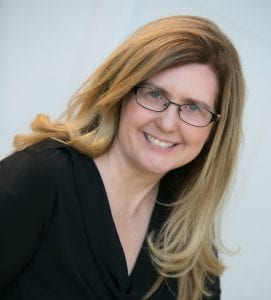 Kathe Barge, CRS, ABR, CNE

Associate Broker
HOWARD HANNA
REAL ESTATE SERVICES

401 Broad Street
Sewickley, PA 15143
Cell: 412-779-6060

Office: 412-741-2200 x238
kbarge@howardhanna.com