Sometimes it seems like everything is breaking around our house and we get behind on repairs. Isnt there some level of wear and tear buyers of "previously enjoyed" homes are expecting to have to accept?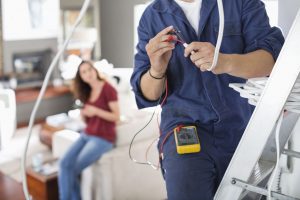 The process of selling and buying a home involves many fine lines. How far do you take preparing your home for sale? Do you really need to address all of the items suggested by your agent, the home stager or the home inspector who did a pre-inspection? Do you really have to attend to everything your family has broken or worn out over the years?
Anything that could come up on an inspection, if you know about it, really must be repaired or disclosed. My vote is repair. Even with items that are very obvious, when an inspector gets involved, he may blow the issue out of proportion and something that might have cost you $1000 to repair before you listed ends up costing you $3000 on the inspection request. If its something an inspector might find, you can bet he will find it and you will be expected to cover the cost of repair anyhow, so you might as well repair upfront.
Many buyers actually get quite nervous during the home inspection (also known as buyers remorse). If you happened to have gotten one of these buyers, it is possible that they could walk away from your deal if the inspection concerns feel too weighty to them. After you actually receive and negotiate the offer, the last thing you want to do is lose the buyer over items that you could have fixed but didn't think anyone would notice or care about! In today's market, they notice, they care. Sometimes they are willing to let you pay for the repair. Sometimes they just walk. Don't take any chances. If you suspect it is likely someone would seek a repair, get it done!
Buyers, as much as I advocate for sellers to take care of the wear and tear items on their homes, it is important for you to be reasonable on your inspection requests as well. If you see an item that needs to be fixed while you are touring the home, take that into account when you make your offer and do not revisit it on the inspection. Inspection requests are supposed to be for items you didn't know about and didn't have a chance to adjust for in making your offer. Again, its a fine line buyers also walk in deciding what are fair and appropriate inspection requests of a seller.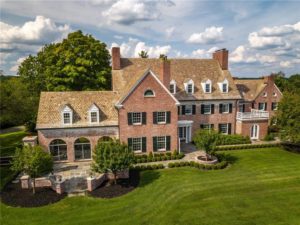 321 Merriman Road, Sewickley Heights
An exceptional opportunity to live on 42 gently rolling acres in very desirable Sewickley Heights.  Beautifully remodeled, this classic historic colonial perfectly blends sophisticated living, modern amenities, and stunning architectural details throughout!  Featuring 6 bedrooms, 7 full and 2 half baths, this home boasts a grand entry hall, large open kitchen and inviting two-story family room, well-cabineted butler's pantry, two mudrooms, handsome private den, spacious formal rooms, main-level gameroom with three walls of windows, large bedrooms and fabulous master suite with dressing room. Glass doors open to charming patios which spill out onto the sprawling lawns!  Wonderful pool, outdoor kitchen and living space with impressive outdoor fireplace offer ideal venues for warm-weather entertaining and fun!  Four car garage. $4,250,000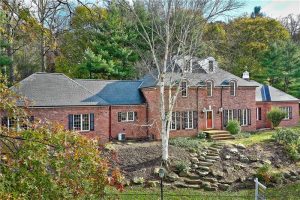 49 Woodland Road
Boasting newer kitchen and baths in a sought after Village neighborhood, 49 Woodland offers a unique opportunity for newer construction in the heart of Sewickley Village.  The main level master offers hard-to-find convenience – with 3-5 additional bedrooms upstairs. The beautifully remodeled white kitchen opens to family room and sunroom, with 3 walls of windows overlooking the private backyard.  The three car attached garage offers another hard-to-come buy amenity in the Village, as does the finished lower level! $1,625,000.
[contact-form-7 id="115311" title="Get More Information Form"]
I'm ready to answer any questions you have regarding your real estate needs.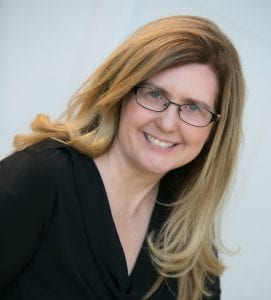 Kathe Barge, CRS, ABR, CNE, SRES

Associate Broker
HOWARD HANNA
REAL ESTATE SERVICES

401 Broad Street
Sewickley, PA 15143
Cell: 412-779-6060

Office: 412-741-2200 x238
kbarge@howardhanna.com