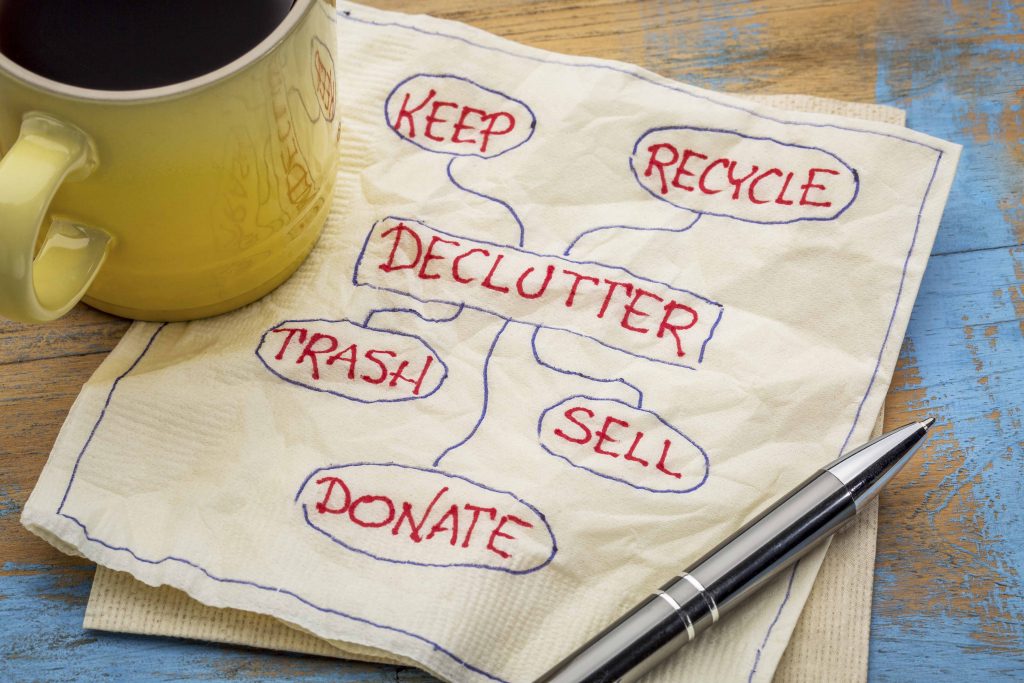 We would like to start cleaning out our home but don't know what to do with all of our stuff – any ideas?
The first thing you need to assess before you begin your clean out is whether you have any collectibles – anything of real value.  Generally speaking, this does not include your furniture, unless you have some very high-end antique pieces.  Used furniture is very hard to rehome unless it is a trendier Pottery Barn, Restoration Hardware, West Elm or Arhaus piece. Yes, we all have a few of those solid mahogany pieces, such as the Chippendale dining room chairs, and it's just not what people are looking for these days. If you have a trendier brand name, you may be able to get some money for it but if not, you will probably be lucky to give the pieces away or resell them at a very small profit.
To the extent that you have high value items, if they are extremely high value, then there are a few auction houses that would handle that for you and get you the top dollar possible with their online auctions.
Assuming you don't have any very high value items, the next decision you will want to make is how much effort you want to put into selling your items. The easiest option is to donate the items to charity. There are many organizations that will come and pick them up at your home (although I have noticed some organizations are charging a pick up fee these days).  Of course, you can always drop the pieces off at the organizations. The Presbyterian Church is also planning to run their Day on the Lawn again this year and have drop off days scheduled throughout the summer.
If you were hoping to get some money for your items, then you will need to think about how much effort you want to put into this endeavor. The most cost-effective alternative to sell your own things is to sell them through either craigslist, ebay or Facebook marketplace. However, this does take a time commitment on your part.  If you really do not want to expand any effort, then there are several organizations locally that will pick up your items and auction them online. Typically they will keep 30 to 40% of the proceeds, but that may be worth it to you to not have to "lift a finger."
Finally, if you have items that are just not salable (for example, old car seats) there are also local organizations that will come and haul the items away for a small charge. There is even one local organization which will haul everything away for you and then separate out what is salable (and will sell them for you), donatable (and will donate them for you) and simply trash. If you would like more information on how to connect to any of these organizations, feel free to reach out to me anytime!  Good luck with your clean out!
A home's value is set by the market.  Value is always determined by what a buyer is willing to pay for your home.  Many factors come into play in setting that value.  Market value reflects quantitative factors such as:  # bedrooms, # bathrooms, # garages, placement of garages (attached or integral), lot configuration (large and functional back yard?  Cliff lot?), location of the home generally, age of roof, age of mechanicals.  Market value also reflects more qualitative items:  how updated is your home, and is it all new, or just refreshed?  What is the floorplan (open concept?) What are your wall colors?  There is always a range that value will land in, which we call the range of reasonable.  There is no ONE price at which a home will sell.  If there are many buyers seeking a home like yours, it will sell at the top of the range of reasonable.  If there are not, it will take longer to sell and may sell a bit lower in the range.  What the market does not consider in setting a value of a home is what you need from the home.  In 2008, many homeowners had used their homes as ATMs and withdrawn large sums of money for educations, vacations and cars.  When the market softened, there was not enough equity for them to be able to sell their homes and not be in a short sale situation. This fact, that a homeowner over-extended themselves on mortgages, is not the least bit relevant to market value.  The market is also not going to consider what you plan to do next.  If you plan to move to Los Angeles to be closer to family and are finding that the Pittsburgh market is not going to yield you enough to be able to buy in L.A., you will need to turn to other investments to make up any difference.
We are in a very robust market – your home is far more likely to garner more now – whatever that may be – than it could have in the past.   Forecasters are also suggesting that values will soften by year end.  My crystal ball is out for service, but what I can tell you is that every hot market eventually softens.  Waiting out the market so that you can get a price that the market is unprepared to deliver at this time may have you waiting many, many years, and during that time you may need to invest even more in your home in order to deliver to the market what it needs in order to deliver an acceptable sale to you.
[contact-form-7 id="115311" title="Get More Information Form"]
I'm ready to answer any questions you have regarding your real estate needs.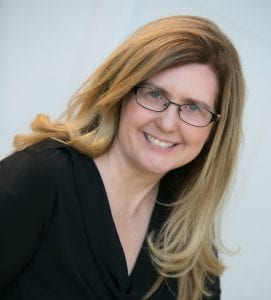 Kathe Barge, CRS, ABR, CNE, SRES

Associate Broker
HOWARD HANNA
REAL ESTATE SERVICES

401 Broad Street
Sewickley, PA 15143
Cell: 412-779-6060

Office: 412-741-2200 x238
kbarge@howardhanna.com