Our neighbors home was under agreement and we just heard that it didn't appraise.  Is this a common issue you face and how can it be prevented?
Appraisal failures have become more common since the 2008 recession and the tightening of lending standards.  All lenders are required to use pools of appraisers – they cannot control where the appraisal order goes or who does the appraisal.  In fact, lenders are to have no contact with the appraiser to avoid undue influence. Unfortunately, some lenders (typically the larger ones as compared to the small local lenders) use large appraisal placement services and an appraisal on a Sewickley home could end up being placed with an appraiser in Monroeville, or worse yet, in West Virginia or Ohio.  These non-local appraisers do not know our market and often miss the subtleties of our neighborhoods and inventory.   Additionally, many companies use very young people whom they pay a very low wage to complete the appraisal.  It becomes a volume business that many rush through, often missing important details (like that third bathroom).
If an appraisal fails (meaning it comes in under the agreed upon purchase price), there is almost nothing anyone can do to correct that appraisal.  Unless there is an egregious error, like missing a third bathroom, it is highly unlikely there will be an opportunity to increase the appraisal.  Therefore, it is important to set yourself up for success at the time of the initial appraisal.  To do this, I ask my sellers to provide a specific list of all updates they have made to their home in recent years.  I then personally meet the appraiser at the home and make sure that he is taking note of all of its special features.  I also provide him with a list of all of the home's features and all relevant comparable sales and how they compared to the home he is appraising.  By having personal contact with every appraiser and helping him to understand the nuances of our town and the home he is appraising, my sellers are far more likely to receive the appraisal they need to keep their deal on track.
Should your home fail to appraise, rather than reducing your purchase price to meet the appraised price, a creative solution is to pay for the buyer to change lenders and start the appraisal process all over again.  This is usually less than $1000 and is usually cheaper than reducing the purchase price.  I have seen appraisals come in more than $100,000 apart in a two week time period, which only accentuates how many appraisers just don't understand our area.  It's usually not that the value isn't there but that the appraiser just doesn't get the market.  This solution could get your buyer the home they want and you the price you agreed to.
[contact-form-7 id="115311" title="Get More Information Form"]
I'm ready to answer any questions you have regarding your real estate needs.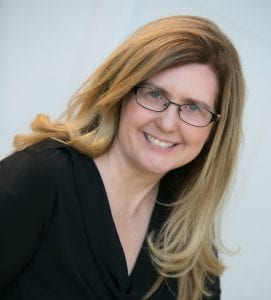 Kathe Barge, CRS, ABR, CNE, SRES

Associate Broker
HOWARD HANNA
REAL ESTATE SERVICES

401 Broad Street
Sewickley, PA 15143
Cell: 412-779-6060

Office: 412-741-2200 x238
kbarge@howardhanna.com