We are planning to buy a second home in another location.  How can we find a great agent to work with there?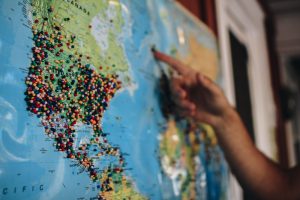 You might be surprised to learn that I can help you with this!  No, I am not licensed in other states, but I can help you find a great agent wherever you are thinking of buying (or selling) a home.  And yes, I do have access to resources not easily available to the general public to do that for you and have done it for many others!
It is a daunting task when you are looking at a real estate market from afar to figure out which agent will best serve your needs, and yet you know from your experience here how important that is! Here's how I can help!  First, I would want to chat with you about what you are looking for in your new location.  Understanding your goals with respect to that home will help me refine the agent selection process.  Then I will get to work finding you the best match for a buyer's (or seller's) agent.  I can do this by utilizing networking communities I have developed through the certifications that I have earned over the years, including my ABR (Accredited Buyers Representatives), CRS (Certified Residential Specialists), CNE (Certified Negotiation Experts) and SRES (Senior Real Estate Specialists), all nationwide groups to which other highly-qualified agents belong throughout our country.
 Once I identify a few candidates for you, I will do the screening work for you, reviewing their experience both online and with an over-the-phone interview.  In a short interview I will be able to get a quick sense of whether the agent will be a good fit for you! Because I do this every day, I am able to quickly cut through all of the online noise, such as the paid Zillow ads where you will see not necessarily the most qualified agents but instead the ones most willing to pay to get themselves in front of you, and find you the best agent for your specific needs.  Additionally, most websites hide the identity of the listing agent in order to be able to sell your lead to agents willing to pay for them, so simply going online and contacting who appears to be the listing agent on homes that you like will likely be unhelpful.
So why hassle with trying to sort through all of the online information on your own when I can easily sort this all out for you!  If you need a Realtor in another location, reach out to me – I'm happy to help you!
[contact-form-7 id="115311" title="Get More Information Form"]
I'm ready to answer any questions you have regarding your real estate needs.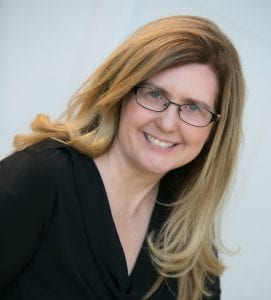 Kathe Barge, CRS, ABR, CNE, SRES

Associate Broker
HOWARD HANNA
REAL ESTATE SERVICES

401 Broad Street
Sewickley, PA 15143
Cell: 412-779-6060

Office: 412-741-2200 x238
kbarge@howardhanna.com