The job of getting our home ready for market seems so overwhelming.  How does anyone get it all done?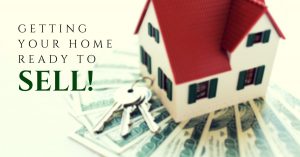 You are correct – there is quite a bit to do to get your home ready for market.  We have HGTV to thank for high buyer expectations.  Gone are the days when you could just turn over the keys and have your home sell. Today's buyers handsomely reward sellers who present perfectly conditioned and staged homes.  But there is a long list of to dos to accomplish to successfully  present a home for resale.  Closets, garages, basements, attics and the rooms we live in must all be decluttered.  Often off-site storage facilities need to be procured or charities contacted to haul away the items we no longer need. Most have a list of minor repairs that need to be attended to.  Sometimes more significant improvements should be undertaken.  Many need to ameliorate the wear and tear our children and pets bring to our homes. The lists can seem endless. And of course there is the staging – its often a good idea to bring in fresh towels and bedding to make your home look particularly fresh, for example – those all need to be shopped for!  If you have read my columns you are likely aware that I offer no-charge consultations to help you develop your to do list. But then what?
I recommend bullet journaling as your attack method for your to do list.  If you aren't familiar with bullet journaling, check out the how to videos on you tube.  You can use any journal or notebook and it has far greater usefulness than just your to do list for getting your home sold.  I recently listed a home and was so impressed with my seller.  I wondered how they had managed multiple remodeling projects and handled all of their to do lists with ease and efficiency – and then I spotted the bullet journal.  The seller had actually paired the bullet journaling with the Trello app, something I have yet to try, and by which both partners could access the to do lists and progress.  In their bullet journal and in coordination with Trello they had broken each part of their process down into micro tasks that they could effectively check off their lists. The journal allowed them to keep track of all of their conversations, progress and updated to-dos, all in one easy-to-access location.  Gone are all of the sticky notes and important numbers scribed on scraps of paper. As things arose, they were added to the journal and through bullet journaling and its systems of pagination and moving items forward, easily tracked.
So if you are considering a home sale or other large project, consider bullet journaling.  Its easy to use and very effective in helping you tackle the most challenging projects on your list!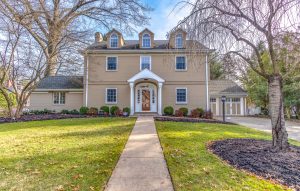 544 Academy, Sewickley
New Listing!!  Prime Village location with 4 finished levels of living space!  Four bedrooms including a brand new 3rd floor bath, plus a great room, on the upper levels.  Remodeled kitchen. New convenient many level laundry. Finished lower level media room with bar.  Incredible new outdoor "living room" with pizza oven.  Incredible large fenced flat yard.  Two car attached garage.  $1,250,000. Please join me for my open house Sunday 2/2, 2-4pm.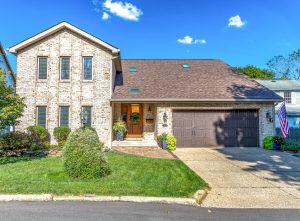 314 Myrtle Lane, Edgeworth
New Listing!! Incredible remodel of this surprisingly spacious Village home with 2.5 new baths and recently remodeled kitchen plus newer roof, flashings, skylights.  Main level features living room, dining room, family room open to kitchen and mudroom/main level laundry plus convenient two-car attached garage. Upstairs are three bedrooms, two baths and a home office.  Beautifully landscaped yard with patio.  $650,000.  Please join me for our open house Sunday 2/2, 11am-1pm.
[contact-form-7 id="115311" title="Get More Information Form"]
I'm ready to answer any questions you have regarding your real estate needs.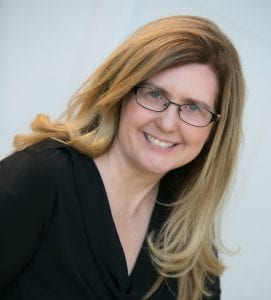 Kathe Barge, CRS, ABR, CNE, SRES

Associate Broker
HOWARD HANNA
REAL ESTATE SERVICES

401 Broad Street
Sewickley, PA 15143
Cell: 412-779-6060

Office: 412-741-2200 x238
kbarge@howardhanna.com