Selling our homes seems like it will be a very stressful endeavor.  Is there any way to make it any easier on us?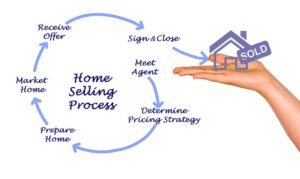 Once you have lived long enough, you realize that if there is something to be done, there is usually an easy way and a hard way.  When it comes to selling your home, why not make it easy? If you make it easy, you are far likelier to have a successful transaction.
First and foremost, make access to your home easy for buyers.  Use a lockbox and always be ready to show.  Busy agents with serious buyers don't have time to track down keys held by listing agents, or worse yet, schedule showings around your listing agent's schedule. You can't sell if you don't show – make it easy with lockbox access (which notifies your agent immediately every time it is accessed) and be ready to accommodate last minute showing requests.
Make negotiations easy.  When you do receive an offer, do not get upset or offended.  Every buyer approaches negotiations differently.  Some will need to give you long letters explaining their analysis of value.  Don't take it personally – just understand that it is a unique opportunity to understand how buyers perceive your home.  If one buyer is bold enough to tell you, the chances are there are others with the same concerns.  While you likely put your heart into the home, you are leaving and need to detach.  Be pleasant and non-defensive in your response and try to focus on the one or two points in the offer that concern you the most.  The more flexible and good-natured you appear, the easier it will be to get and keep the buyer in the deal.  Be easy to reach during negotiations as well.  The more protracted the negotiations, the greater the chance the buyer's interest will wane and you will lose the deal.
Make inspections easy.  I have said this many, many times, but if there are conditions that exist that are called out by the inspector and they were not on your disclosure, you should expect to pay for them or lose your deal.  You can make this very easy on both you and the buyer – have your home pre-inspected – then a buyer can make an offer knowing the condition at the time of offer and you should sail through the inspection.
Sound easy?  It is!  Keeping these simple concepts in mind will make your home sale much easier.
[contact-form-7 id="115311" title="Get More Information Form"]
I'm ready to answer any questions you have regarding your real estate needs.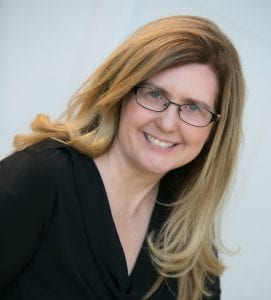 Kathe Barge, CRS, ABR, CNE, SRES

Associate Broker
HOWARD HANNA
REAL ESTATE SERVICES

401 Broad Street
Sewickley, PA 15143
Cell: 412-779-6060

Office: 412-741-2200 x238
kbarge@howardhanna.com