SEARCH ALL LISTINGS HERE >
[idx-omnibar styles="1" extra="0" min_price="0" ]






Your Smart Choice in Real Estate℠

Pittsburgh is a great place to live, work, raise a family, retire – it's big city amenities with a small town feel. For over two decades my family has enjoyed the very best of small town America in one of Pittsburgh's ideal suburbs, Sewickley, with great schools, fun shops, tree-lined streets, sidewalks to everywhere, and easy access to downtown Pittsburgh and the airport. I've been lucky enough to have helped hundreds of people find their home in the surrounding areas of Pittsburgh and Sewickley. I am excited to do the same for you!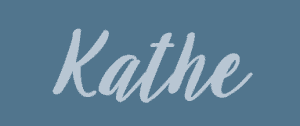 Your Smart Choice in Real Estate℠
In today's real estate marketplace, selling a home requires extraordinary expertise, marketing know-how
and fast results.  In addition to effective pricing, state-of-the art marketing and continuous market
feedback, I provide personal services to each individual client of the highest caliber.
SELLING YOUR HOME:
I'M ON THE JOB 24/7
You'll get the attention you need to make
your home sale bring you the most
money as quickly as possible.
BUYING A HOME IS COMPLEX
I'LL SIMPLIFY THE PROCESS

My customers receive the highest level of
services, designed to make their home
buying experience a positive one!
Why Choose Kathe?
I use my extensive knowledge of both Sewickley and Pittsburgh to serve both buyers and sellers.
My understanding of the communities I represent, and my ability to match buyers with properties
that meet their interests, has resulted in a long list of satisfied clients over the years.
Below some of my clients answer the question "Why Choose Kathe?"
Why Sewickley?
People choose to make Sewickley their Pittsburgh home town for many reasons. I specialize
in helping clients looking to buy or sell in Sewickley, and the surrounding areas.
Below some of my clients answer the question "Why Sewickley?"