We're first time home buyers.  Where do we begin? (continued from last week)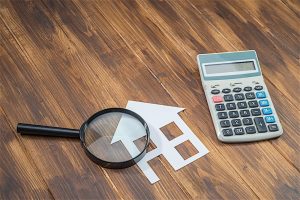 For those of who just picking up the conversation today, check out my blog at www.askkathe.com to read the past two weeks' introduction to the home buying process.  If you are following along, so far you have gotten pre-approved for your mortgage, researched and chosen a buyer's agent to be your advocate, saved money for your down payment, shopped for a home and gotten one under agreement.  Now the fun continues!
Once you have a home under agreement and have deposited your hand money, you will be ready to schedule your inspections.  Your buyer's agent should provide you with guidance in finding reputable home inspectors.  You will want to consider scheduling a general home inspection as well as inspections for radon, wood boring insects (termites), mold, and possibly of the sewer lines.  If the home has a septic system you will absolutely want to fully inspect the system – they are quite costly to replace.  If there is a well on the property, you will want to test both the water quality and the capacity of the well.  You may also need to have specialists evaluate aging components such as the roof.  You generally have 10 – 14 days to complete your inspections and at the end of that period, you will need to make a request of the seller if you would like any items addressed.  To reach a successful conclusion of inspection negotiation, it's a good idea to keep some simple tips in mind.  First, anything on the disclosure should have been considered when you were making the offer – its not a great idea to revisit disclosed items.  For example, if the seller disclosed that the roof is at the end of its useful life, asking for money toward a new roof is unlikely to be well received. The same can be said for items you could have easily seen.  If the inspector notes that the driveway is cracked and you should have seen it while visiting the home, asking for the seller to pay for a new driveway will also not be well received.  So when deciding what, if anything, to request of the seller, eliminate disclosed items and things you noticed when visiting the home and then turn your focus to the items that concern you most.  Of course, if there were multiple offers and you were the winner in a bidding war, you may not be able to ask for much if anything as there is likely another buyer on standby!  Ultimately, you and your seller will need to reach a compromise on the inspection issues and that agreement will be formalized in a written addendum to your Agreement of Sale.
At the same time you are working through inspections, you will also need to make application for your financing.  This must be complete (in other words, you must have all of your paperwork to your lender) within 7 days of the final Agreement of Sale.  Applying for a mortgage these days can seem quite challenging – be prepared for the lender to ask for what will seem like a mountain of documents.  And do NOT make any major purchase until after you close on your home – changes to your outstanding debt at this point could affect your ability to qualify for a loan at all!  Once you get through inspections and mortgage application, it should be smooth sailing.  We will cover the final step in the process next week!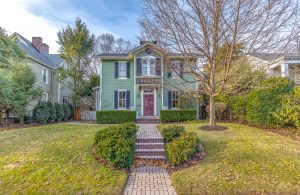 307 Grant Street, Sewickley – NEW LISTING! 
Incredible central Village home in a phenomenal neighborhood with flat, fenced yard, 2 car garage.  Newly remolded kitchen and baths.  Upstairs features 3 bedrooms, 2 baths.  The main level includes living, dining and family rooms, eat-in kitchen and den.  Charming covered back porch.  $725,000. Join me for our open house Sunday, 1-3pm.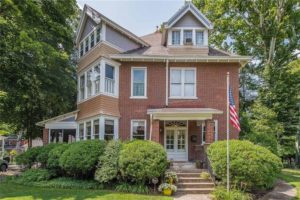 213 Chestnut Road
Beautifully remodeled Sewickley Village Victorian with high ceilings, open floorplan and fabulous original architectural detailing.  Wonderful newer master suite with stylish newer bath.  Four finished levels of living space including lower level gameroom. Flat backyard, two car detached garage.  In a wonderful Village neighborhood, within a very easy walking distance to Village shops and restaurants. $795,000
[contact-form-7 id="115311" title="Get More Information Form"]
I'm ready to answer any questions you have regarding your real estate needs.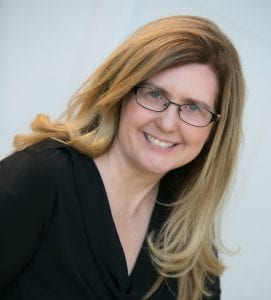 Kathe Barge, CRS, ABR, CNE, SRES

Associate Broker
HOWARD HANNA
REAL ESTATE SERVICES

401 Broad Street
Sewickley, PA 15143
Cell: 412-779-6060

Office: 412-741-2200 x238
kbarge@howardhanna.com