Do you have any tips on how to get through the seemingly daunting mortgage process with as few headaches as possible?
 I certainly do!  Below are a few pointers on what you should not do if you want your mortgage to move smoothly through the process!
Don't quit your job
Don't change your job
Don't get a promotion
Don't buy any large ticket items (like five dollars or more!)
Don't make David Copperfield deposits (all funds need to be traceable)
Don't forget to tell anyone making a funds gift to you that you will probably need a gift letter and some proof (usually a bank statement) that they had the money to give
Don't forget to tell the lender about child support, alimony, wage garnishments or any other payroll reduction
Don't co-sign for even a candy bar!
Don't schedule a vacation before we close (especially a cruise)
Don't order Direct TV, Cable, Telephone or any utility that will pull a credit report unless you want to write a letter of explanation about the credit report to the mortgage company
Don't change your name during the mortgage process
Don't go window shopping and let people pull your credit
Assuming that seems pretty straight forward to you, below are a few more choices some buyers make that make the process more difficult than it needs to be:
Not being up front with your loan officer (hiding information)
Finding a lender on the internet that offers a 0.001 interest rate
Finding a lender on the internet that offers a 000000.1 interest rate and is from outside of the area
Using a 100% Online Lender
Not using the name on drivers license for mortgage docs (use Jr. and Sr. if required)
Not telling your lender if you lose your job before you close
Not shopping the Good Faith Estimate
Delaying paperwork because you are irritated by the frequency and number of requests from the mortgage company
Take these pointers to heart and you will greatly simplify your mortgage process!
[contact-form-7 id="115311" title="Get More Information Form"]
I'm ready to answer any questions you have regarding your real estate needs.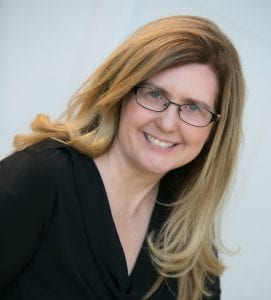 Kathe Barge, CRS, ABR, CNE

Associate Broker
HOWARD HANNA
REAL ESTATE SERVICES

401 Broad Street
Sewickley, PA 15143
Cell: 412-779-6060

Office: 412-741-2200 x238
kbarge@howardhanna.com