We are thinking of moving and want to make our home as perfect as possible for the market. How would you describe the "perfect" home that buyers today are looking for?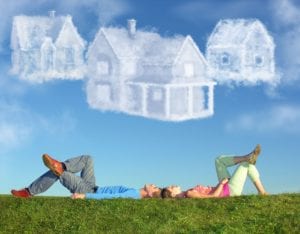 The warm weather is waking up the dreamer in all of us it seems! Thankfully, we all have a different idea of the perfect home, which keeps our market moving twelve months a year. Buyers are not all waiting for that one special home. They are waiting for their special home – but special comes in so many different shapes and sizes. Nonetheless, when thinking of selling, you will have a much better chance of selling your home quickly and at a higher price if you improve and decorate your home in a way that appeals to more buyers. Most homeowners settle into their cozy homes and forget all about trends and what's hot in the market, and so it often comes as a shock when its time to sell and they have fallen behind the times in either amenities or style.
Want to know what's in style with today's home buying crowd? Pick up a Pottery Barn or Restoration Hardware catalog and that will give you a quick lesson on color palates and designs that are "in."  Of course, the lower you price your home, the further you can stray from current trends and still capture a buyer. But assuming you are like most of my clients, it's sometimes easier to inventory what's "out." As realtors, this is a difficult message to share with your clients – the message is not that you do not have a lovely home. But in selling homes, one must first accept that you are leaving that home and then seek to minimize potential buyer objections while maximizing the "wow" factor.
With that in mind, here is my 2019 short list of the "gotta gos" – if you have these in your home, you are well advised to invest to sell:  non-neutral carpeting, shag carpeting, wallpaper (unless applied sparingly and in the last 5 years), bold paint colors, stained woodwork (except in dens), paneling, dated lighting fixtures, non-neutral bathroom tiles and tubs, wooden toilet seats, linoleum flooring (except in lower price brackets) and formica countertops (except in lower price points).
Some wonder if offering the buyer a decorating credit is a good alternative to making changes pre-marketing.  My experience suggests that credits are not effective. Buyers often screen homes online and never have the opportunity to find out about a credit. It's best to make the updates. Some sellers believe that it is better to leave things the way things are and let the buyer make the changes to suit their tastes. This works, but only if you keep your price down. If you are looking to take advantage of possible market premiums. Not sure where to start? Give me a call and I can help connect you to the resources you need to get your home market ready!
[contact-form-7 id="115311" title="Get More Information Form"]
I'm ready to answer any questions you have regarding your real estate needs.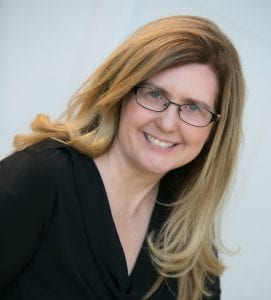 Kathe Barge, CRS, ABR, CNE, SRES

Associate Broker
HOWARD HANNA
REAL ESTATE SERVICES

401 Broad Street
Sewickley, PA 15143
Cell: 412-779-6060

Office: 412-741-2200 x238
kbarge@howardhanna.com