We are thinking of renovating our master bathroom – is that a good investment to make?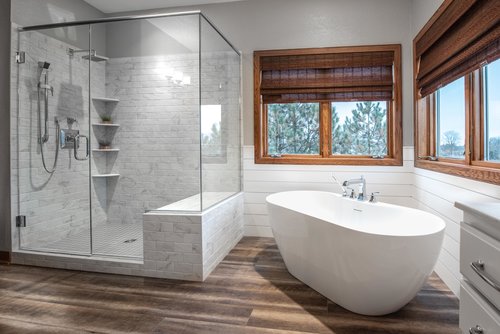 If you are thinking of remodeling a portion of your home, it is important to first consider what is currently going on inside your home from a design perspective. It is not possible to overstate the importance of consistency in design when selling a home.  Buyers uniformly respond favorably when a home flows in a consistent "theme" through the home.  What does this really mean? In an ideal world, your color palate would move smoothly from room to room.  Every room does not have to be the same color, but the colors should harmonize.  In other words, you should not be using both the 1980s burgundy & green palate along with today's grays and browns in the same home.  As soon as you begin to move a newer color palate in, the old one must disappear completely. Smaller details must also blend seamlessly.  If you like the nickel and chrome (silver based) colors, use them throughout for cabinet knobs, lighting and bathroom/kitchen fixtures.  Do not choose nickel for one bath and brass for the next. Buyers will subconsciously feel the home needs work as they will sense the lack of consistency.  The same is true for the bathrooms themselves.  If you decide to renovate your master bath, that does not mean you need to renovate every bath, but you would be well-advised to plan your master bath so it also harmonizes with what is already in your home.  If the "hardscapes" in your baths (counters, floors) are in the beige family, it would be a bad idea to do your master in white carerra marble, no matter how "in" that might be, unless you are prepared to update all baths.  Choose instead travertine, beige granite or a beige based marble that will blend more smoothly with your existing baths.  The impact to a buyer of "wonderful new master bath" will have the added benefit of helping to harmonize the entire home and will make the entire home feel more updated.  So yes, renovating bathrooms are an excellent investment, as long as your investment harmonizes with the rest of your home and does not make everything else look dated.  If that happens, you may be walking down a slippery slope where you need to take on more than just the master bath in order to recoup your investment!
[contact-form-7 id="115311" title="Get More Information Form"]
I'm ready to answer any questions you have regarding your real estate needs.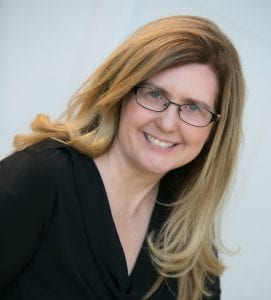 Kathe Barge, CRS, ABR, CNE, SRES

Associate Broker
HOWARD HANNA
REAL ESTATE SERVICES

401 Broad Street
Sewickley, PA 15143
Cell: 412-779-6060

Office: 412-741-2200 x238
kbarge@howardhanna.com