We were disappointed on our final walk through – the sellers didn't leave the house in as good shape as we would have hoped – we were wondering what is expected?
It is a contractual requirement that sellers convey a home that is broom swept clean, and that is a reasonably low standard. I too would be unhappy if the person I bought my home from only hit a baseline standard.  Sellers should be reminded that this is a small town and it's best to put your best foot forward in welcoming a new family into your home.  Most of what a home needs to feel move-in ready costs very little and will go a long way to both selling your home and making sure that it closes smoothly and without incident.
It's a good idea to handle all minor maintenance issues upfront before listing and stay on top of any that occur pre-closing.  Do a property check both before listing and before closing to make sure your home is in great shape.  Make sure your yard is tidy with hedges trimmed and the yard mown – do not leave weeds growing in your beds. Repair anything that is broken – broken doorbells, torn screens, cracked window panes, burned out lightbulbs. Make sure that walls, floors, cabinets and switch plates are scuff-free.  If something breaks before closing, have it repaired – it is required that you convey the home as it was when the buyer made the offer.  If your water heater dies, for example, you need to install a new one.  Do not remove anything from your walls without patching, sanding and repainting to match – it's not ok to leave holes in your walls.  If there is something you were hiding behind a piece of furniture (unpainted walls) or under a rug, it's also not ok to leave that unhappy surprise for the buyer to discover on their walk-through.
This may all seem like basic common courtesy! And yet you would be stunned to know how many sellers vacate their homes and leave behind knee high weeds, dirty cabinets or holes in walls just hours before they expect to go to a closing and collect a half a million dollars or more for their home! Take the time to leave a home you can be proud of –most of this is cheap to do and will generate good will with your buyer.  Finally, once you and your belongings are out, have a professional come in and scrub your old home down – nothing says how much you loved your old home and how appreciative you are that the buyers are buying it than leaving behind a squeaky clean home!
[contact-form-7 id="115311" title="Get More Information Form"]
I'm ready to answer any questions you have regarding your real estate needs.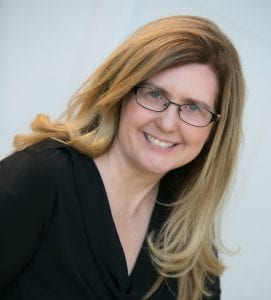 Kathe Barge, CRS, ABR, CNE, SRES

Associate Broker
HOWARD HANNA
REAL ESTATE SERVICES

401 Broad Street
Sewickley, PA 15143
Cell: 412-779-6060

Office: 412-741-2200 x238
kbarge@howardhanna.com