We watch a lot of HGTV and aren't sure what is the most important thing to tackle when getting our home ready for the market.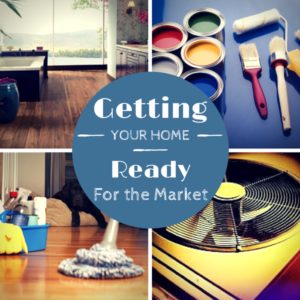 Presenting a market ready home is the most important thing you can do to help your home sell quickly and for top dollar. Market ready is not, unfortunately, necessarily what you would choose if you were staying in the home and will not necessarily reflect your personal tastes. In preparing your home for market, it is important to keep in mind that you are moving and prepare your home for the tastes of your most likely buyer. The price point of your home will give you a good idea of who that buyer will likely be and that will help you and your agent strategize as to modifications necessary to attract that buyer.
The one thing that is reasonably universal across all price points is the general dislike of wallpaper, and so the most important thing you can do to prepare your home for market is to remove all of your wallpaper (including borders) and paint in a current color palette (which does not necessarily mean beige, but could include grays and greiges). Wallpaper is so very personal – I liken it to asking someone to wear your wedding dress – it is just not something that many people will want to do. There will be some buyers who might tolerate your wallpaper, but the likelihood is that most buyers will view it as too much work to take it down and move on to another home where they don't face the issue. It is therefore prudent to remove your wallpaper and give yourself the greatest chance of a sale with the most buyers possible.  Yes, wallpaper is making a comeback — for your personal design.  But with buyers nothing has changed – it reflects your personal taste and should be removed before selling.
The paint color you choose to paint in (and please, do NOT paint over your wallpaper!) is also key. It is not advisable to choose paints that complement your furnishings (you are moving, remember?). It is very important to avoid choosing colors that could possibly be viewed as dated (such as peaches, pinks, burgundies, teals). Gray or greige remain great choices. Not a gray person? You might change your mind if you saw how fast homes painted in a gray or greige palette sell and how much over market buyers will pay for a gray/greige palette universally applied throughout a home.
So yes, we understand that your wallpaper works perfectly with your décor scheme. But we also know that the vast majority of our buyers don't want it – so prepare yourself for success – take your wallpaper down before you enter the market and paint in a current and reasonably neutral color palette.
[contact-form-7 id="115311" title="Get More Information Form"]
I'm ready to answer any questions you have regarding your real estate needs.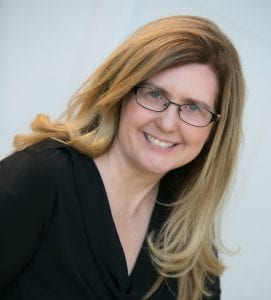 Kathe Barge, CRS, ABR, CNE, SRES

Associate Broker
HOWARD HANNA
REAL ESTATE SERVICES

401 Broad Street
Sewickley, PA 15143
Cell: 412-779-6060

Office: 412-741-2200 x238
kbarge@howardhanna.com