Do you recommend that seller's work with "lowball" offers that they receive? 
The quick answer is YES! Sellers should try to work with any offer that they receive.  However, it's important to layer filters onto the offer to determine how you should respond.
If your home has been on the market for more than a few months and hasn't sold, there is a possibility that it is overpriced.  Sometimes a home is just very unique – in its location or its floorplan, for example.  This may extend its marketing time as the pool of potential buyers will be smaller.  But if your home offers more of the features that buyers today are seeking and it hasn't sold, chances are your pricing may be too aggressive.  This may be a tough pill to swallow – the market right price may be below what you had hoped to sell your home for, below what you "need" to buy your next home or below what you have invested in your home.  As unappealing as this may sound, the market doesn't care what a seller wants, needs or has invested.  The only relevant inquiry is what has sold in the recent past and how your home compares to those homes.
So if your home is new to the market and you get a lowball offer, it's not unreasonable to expect that buyer to increase their price.  But if it's been on the market a while, the price adjustments may be weighted more heavily on the seller's end.  In any event, it's important to counter every offer that you receive.  Sometimes you may want to just reduce a small amount in your counter, providing comps and analysis that clearly substantiate your value.  If you provide this information to the buyer, there is a possibility that your data will persuade them to see the value in the home.  If you have no data to justify your price and its just what you "hope" to get or "need" to get, you may want to be more generous with your counter offer and hope to meet the buyer somewhere in the middle.  People list their homes when they want to sell them and the first step in that process is to start the conversation with every buyer, no matter how offensive their offer seems at first – frequently sellers are rewarded for their patience and responsiveness with a sold home!
[contact-form-7 id="115311" title="Get More Information Form"]
I'm ready to answer any questions you have regarding your real estate needs.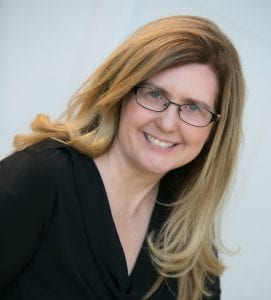 Kathe Barge, CRS, ABR, CNE, SRES

Associate Broker
HOWARD HANNA
REAL ESTATE SERVICES

401 Broad Street
Sewickley, PA 15143
Cell: 412-779-6060

Office: 412-741-2200 x238
kbarge@howardhanna.com