We are thinking of downsizing, but can't find a place to go.  Any ideas on how to approach this transition?
If you've been sitting on the sidelines this spring waiting for your downsizer to come on the market, you may be feeling disappointed right now.  We continue to have an extreme lack of inventory, and have for years in this particular category.  Here are some options for those of you who want to downsize to consider:
If you are looking for patio homes, we have a limited inventory in Sewickley, with Elmhurst (one available) and Sewickley Ridge (nothing available).  However, we do have nearby communities that have wonderful patio homes including options off Nicholson Road in Franklin Park and Ohio Twp, all still in "15143" including Diamond Run, The Fields of Nicholson and Traditions Sewickley Ridge.  We also have townhomes in Sewickley Village (one currently available), some with elevators, townhomes in Sewickley Heights manor, townhomes in Moon overlooking Sewickley and townhomes in Ohio township (still "15143").  If you are looking for that illusive Village ranch, you may be waiting a while and looking at a large project to bring it up to modern standards, or paying a high dollar amount, as some of our smallest but well done homes are selling in the 700,000s.  We often have ranch opportunities outside the Village however.  We also have a nice selection of condos.  If you are hoping to spend a lot of your time traveling, while a condo may seem on the small side at first, it may be all you need if you won't be in Sewickley all year.  For those with larger budgets, the new condos on Centennial are a very nice option. 316 Beaver Street and the Linden have undergone a smart remodels and offers stylish in-town condos.  The Brittany and Normandy provide additional options.
Perhaps you would consider a new adventure for your downsize?  We have had many local families move into the city, with some cool options to choose from.  If you are really looking to shake up your life, and don't have a need for our school district, moving into the city might be a fun avenue to explore.
Early fall can be a very strong market.  We are encouraging homeowners who are considering a move to list this fall!  If your buyer is out there and we can't find your ideal downsizer, there are the options of a delayed closing to give you more time, as well as an interim rental.  Give me a call if you would like to explore this further!
[contact-form-7 id="115311" title="Get More Information Form"]
I'm ready to answer any questions you have regarding your real estate needs.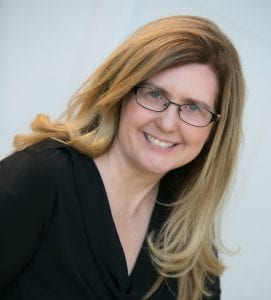 Kathe Barge, CRS, ABR, CNE, SRES

Associate Broker
HOWARD HANNA
REAL ESTATE SERVICES

401 Broad Street
Sewickley, PA 15143
Cell: 412-779-6060

Office: 412-741-2200 x238
kbarge@howardhanna.com