We had some prior water leakage in our basement but its been dry for years – do we need to disclose that in our disclosure?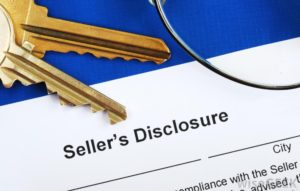 We live in a community of older homes and there are likely skeletons hanging in most of our closets (if not on our front porch this time of year), and yes, it is important to fully disclose the history of your home.  In some cases, prior water leaks may lead to mold development that you may or may not be able to see and it is important for buyers to be able to evaluate this possibility.  But in any event, the problem could recur and if you fail to disclose and the problem recurs, you could find yourself in the middle of a lawsuit for fraud.
Required disclosures are of course not limited to water issues. The disclosure is going to want to know about the history of your roof and gutters, the history of any wood-boring insects that have affected your property, the history of any structural issues or issues with your driveway…, the history of any fire or ice damage, the history of your remodeling, the history of any property flooding, the history of any hazardous substance testing (mold, radon, lead), and of course the current status of all elements of the property.
The disclosure is your friend. Properly worded, even the most scary problems can be disclosed and managed.  And if you are aware of the issue (past or present), properly disclose it and take it into account when pricing your home, you can sell your home knowing that the issue is not going to raise its ugly head in the future! I am more than happy to help you with that when you are ready to list your home! Not thinking about moving any time too soon? Be sure to keep a file of all of the repairs you have made over the years so when you eventually do sell you can refer back to your file and easily disclose the items you have repaired over the years. Keep in mind, the more of the skeletons in your closet that you disclose, the lower the bills from inspection related items will be and the lower the risk will be of the buyer calling you later with undisclosed historic issues!
[contact-form-7 id="115311" title="Get More Information Form"]
I'm ready to answer any questions you have regarding your real estate needs.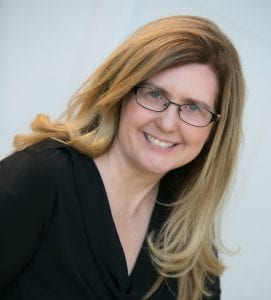 Kathe Barge, CRS, ABR, CNE, SRES

Associate Broker
HOWARD HANNA
REAL ESTATE SERVICES

401 Broad Street
Sewickley, PA 15143
Cell: 412-779-6060

Office: 412-741-2200 x238
kbarge@howardhanna.com