We are finding the process of decluttering to get our home ready to sell very challenging – any suggestions on what to do with all this stuff?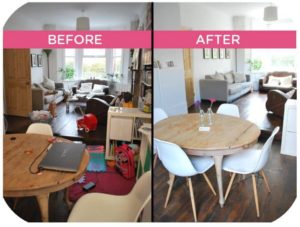 If you've lived in your home for a while, it's easy to accumulate a lot of "stuff," yet we all know from HGTV and my weekly columns how important it is to present a more minimal home to the market to maximize your price and minimize your days on the market.  And yet, more often than not, cleaning out is easier said than done!
I'd like to start with a reminder that once you have committed to moving, be it now or in 5 years, its key to adjust your mindset.  Moving all of the "stuff" that you have accumulated to your new home is going to rack up your movers bill, and movers are surprisingly expensive. If you wait until your home is under agreement to address your accumulations, you are going to feel like you are in crisis mode having to address it all in a short time frame!  So start now, and think about what you really are going to want/need in your next residence and then get rid of everything else!  Below are some suggestions on what to do with your stuff. I've had to come to the difficult realization that my kids don't want the basement full of stuff I saved – you may have some of the same processing to do.
Take advantage of your waste management program and call for the free hazardous waste disposal bags and start getting rid of old paints and other toxic substances.  Most garbage contractors will also haul away at no additional charge one larger item per week, such as an old mattress and box spring set (which counts as one item). You would also be surprised, if you put unwanted items on the curb a full day ahead of trash pickup, how many of them will be gone overnight.  Drop off old, broken or unwanted appliances for recycling at the Appliance Warehouse on the South Side. Left over items from renovation projects can be donated to Construction Junction in Point Breeze.  Clothes can be donated to a myriad of local charities including the Sewickley Academy Clothesline Sale coming up in September.  And all of the household items and furniture you don't need or want anymore can be donated to the Day on the Lawn Fundraiser at the Presbyterian Church, Sewickley – the last two drop off times this year are this Friday, 8/30, 9am-noon and Saturday, 8/31, 9am-noon!  If you have items of higher value that you don't want to just give away, there are many options for selling these items – give me a call and I can connect you to valuable outlets for selling your treasures.  If there are items that you want to hold onto them but they are not being incorporated into the home staging, I recommend moving them to an off-property storage facility or using a storage pod that you can load in your driveway and have taken to a storage facility.  I would be happy to chat with you personally about how to orchestrate it all – just give me a call! 412.779.6060
[contact-form-7 id="115311" title="Get More Information Form"]
I'm ready to answer any questions you have regarding your real estate needs.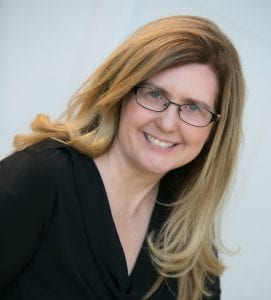 Kathe Barge, CRS, ABR, CNE, SRES

Associate Broker
HOWARD HANNA
REAL ESTATE SERVICES

401 Broad Street
Sewickley, PA 15143
Cell: 412-779-6060

Office: 412-741-2200 x238
kbarge@howardhanna.com