What advice do you have for pet owners hoping to sell their homes?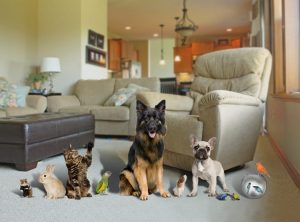 I am a pet lover. In fact, there are two canine members of my family.  60% of Americans own a pet, and 40% are dog owners.  As a pet owner and lover I am  aware that not everyone loves pets. If I am a home seller, this is particularly important to keep in mind. It is critical when selling your home to remove any and all evidence of your pets!
What exactly does this entail?  Smell should be your first concern. If you live with a pet you are probably used to the smell and don't notice it, but your buyer will. Carpets should be professionally cleaned and deodorized to remove any possible smell. If any smell lingers after that, you probably need to change the furnace filter and quite possibly have the ducts cleaned. If you are still living in the home it is critical to keep all your pet things clean – launder blankets regularly, keep crates wiped down, empty litter boxes every day and give your dog a weekly bath.  I can't stress this enough.  Any smell at all could kill your chances at an offer.
Cleanliness should be your next concern. If your home is vacant, after you move out make sure there is no evidence of a pet having lived there.  Make sure there are no hair balls hiding in corners or behind doors.  Clean or replace air return grills as they have likely become laden with pet hair and dander, resulting in a dirty look. Clean the vent cover on the bottom of refrigerators as well – they are often clogged with pet hair.  If you are still living in the home, you must address all of the above on a regular basis as well as making sure that physical evidence of a pet disappears during a showing. Pack up toys and beds and tuck them in a discrete location.
Finally, if at all possible, remove the pets themselves for all showings for the best chance of selling the home. While your pets are likely cute as can be, many people are either fearful or allergic – why take any chances?
[contact-form-7 id="115311" title="Get More Information Form"]
I'm ready to answer any questions you have regarding your real estate needs.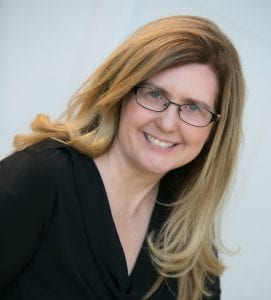 Kathe Barge, CRS, ABR, CNE, SRES

Associate Broker
HOWARD HANNA
REAL ESTATE SERVICES

401 Broad Street
Sewickley, PA 15143
Cell: 412-779-6060

Office: 412-741-2200 x238
kbarge@howardhanna.com