We are frustrated because we have made a couple of offers on homes and our offers are not being accepted.  What are we doing wrong?
There is nothing more frustrating than choosing a home for your family, only to find out that you won't be living in it.  But I have to wonder – are you positioning yourself for success?  Why are your offers being rejected? Are you presenting yourself well financially?  Do you have a preapproval letter for the seller?  If not, you need to make that a top priority! If you have a home to sell, is it sold?  Or are you asking the seller to take their home off the market while you try to sell yours?  That is unlikely to happen in a hot spring market, so price your home realistically, get it sold and represent your offer.  Or get approved to buy their home without selling yours and remove the contingency!
The most likely reason offers are rejected, however, is that buyers have unrealistic expectations as to price. There are many out there who feel that Sewickley is "overpriced" and when buying here they need to get a "deal."  This is inaccurate – I have frequently reviewed the market in the other top school districts and Sewickley's pricing is certainly not more expensive and occasionally less expensive.  The relevant inquiry is not how much a seller deserves to recoup out of a major renovation or what you or your agent thinks is a "fair" price.  The only relevant inquiry is how much the house is worth, and to determine that your agent needs to determine the comparable sold homes, compare square footage pricing and condition of all of these homes and provide you with data to show you why the seller's price is or is not in an appropriate range.  However, we do not provide square footage pricing in our MLS so you will need to request that your agent prepare this analysis for you.  It is truly amazing when you reduce homes to the data and remove the emotion, how sensible our pricing really is.  If your hoped for home, for example, is priced at $302/SF and all comparably sized, conditioned and sited homes have sold in excess of $350/SF, the house is a deal at the asking price.  If you offer $260/SF, it's no wonder your offer was rejected!  While it might seem "fair" to you, it is not grounded in the reality of our market.
There is always a possibility that the seller's agent has not educated the seller as to how their home falls in the greater scheme of this data driven analysis, in which case you should ask your agent to present that information along with your offer in an effort to educate the seller.  Of course, if you negotiate to within 1% of the asking price, you really need to ask yourself whether that amount of money is meaningful over the life of the loan – it's probably more sensible to go ahead and pay the price to get into a home that you love.  In the end, if you want to win, you are going to provide an offer price grounded in data and backed with reason and being willing to compromise a bit if that's what it takes to be victorious!
[contact-form-7 id="115311" title="Get More Information Form"]
I'm ready to answer any questions you have regarding your real estate needs.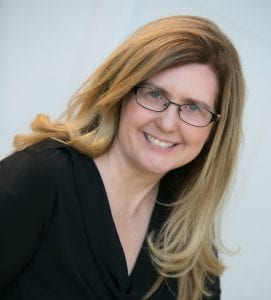 Kathe Barge, CRS, ABR, CNE, SRES

Associate Broker
HOWARD HANNA
REAL ESTATE SERVICES

401 Broad Street
Sewickley, PA 15143
Cell: 412-779-6060

Office: 412-741-2200 x238
kbarge@howardhanna.com