We'd like to jazz up our house a bit in time for the holidays but would also like to make choices that would help resale when we are ready to sell!  Your thoughts?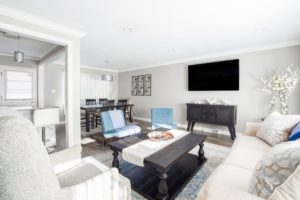 The fastest, easiest way to give your home a fresh, new look is through paint! I like to think of paint colors inside a home as a creamsicle – make sure whatever you choose blends well with what you have, unless you are planning on repainting everything.  And make sure your choices blend well with your existing trim and floor colors.  For example, you do not want to choose cool gray tones for your walls if your trim paint is a creamier shade of white – keep your wall color more in the greige family if that is the case!  Yes, gray and greige are still popular.  If you prefer warmer colors it is possible to choose shades of gray that have warmer undertones. Tired of gray? It is also possible to choose colors in the blue and green families that have undertones of gray, so they still feel current!  Despite what you read, do avoid wallpaper. While I understand it is making a "comeback," it is very personal and if there is any chance you are moving sooner rather than later, painting an accent wall would be a better choice than wallpaper. If you just have to have wallpaper, choose a small space that is easy to remove if need be, such as a powder room.
The next easiest and affordable way to create a new look is through your lighting. Check out high end lines such as Visual Comfort or Currey and Company for some of the latest trends and then search for similar styles from more affordable brands on websites such as Wayfair and Lighting Direct. There are so many trendy, affordable fixtures available these days – let your imagination run wild. Do keep in mind that you should try to keep metals consistent throughout your home – so if you have been carrying silver tones through your home, keep new fixtures in silver tones.  If your home is predominantly brass, consider the newer brushed brass look which is quite popular. If you want to save money month after month, be sure to choose LED bulbs to light your fixtures with and dispose of your old incandescent bulbs.
Depending on your budget, flooring can also make a big impact, which could include refinishing or just buffing and recoating hardwoods, and replacing tired or colored carpeting.  Countertops can be pricey, but they are a relatively easy way to make a fresh statement in your kitchen. Granite, quartz and marble and all equally popular, although the lighter shades are definitely where trends are at these days.  Finally, evaluate your window treatments.  Draperies are reasonably out of vogue unless you are talking about new designer panels. Consider removing drapes you have had up for 10 or more years and letting the beauty of your windows shine through. This is a super-affordable way to give your home a lighter, brighter look. Simple blinds are likely the best choice if you need privacy.
[contact-form-7 id="115311" title="Get More Information Form"]
I'm ready to answer any questions you have regarding your real estate needs.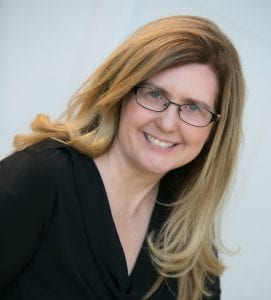 Kathe Barge, CRS, ABR, CNE, SRES

Associate Broker
HOWARD HANNA
REAL ESTATE SERVICES

401 Broad Street
Sewickley, PA 15143
Cell: 412-779-6060

Office: 412-741-2200 x238
kbarge@howardhanna.com