Thanksgiving is a great time to reflect on all that we have to be grateful for!  We are so fortunate to be living in a time where the pandemic is essentially behind us – with all of the holiday get togethers scheduled, its clear we have moved on, just like they did one century ago!
2022 has been another great year in real estate despite the higher interest rates and the ups and downs that the year has otherwise delivered, and I personally have so much to be thankful for.  I appreciate all of you, my clients, friends and supporters, who have played a part in my rewarding 24-year career in Sewickley real estate – your continued confidence in me means so much to me! My appreciation also goes out to all of the people I work with every day that make real estate transactions so seamless for my clients – from the best mortgage brokers and closers to incredible home inspectors .and handymen, contractors, electricians, roofers… that I can count on to give their best to my clients.  With them by my side (or on speed dial) I have been able to provide the highest level of service to those I work with, and for that I am grateful.
Are you taking advantage of all that is available to you?  It's still a great time to invest in real estate – while you might initially be concerned about the higher interest rates, no-cost refinances are always an option down the road, and right now you can buy with very little competition from other buyers! You will likely save significantly more in what you don't need to pay to "win" a home with multiple offers than you will pay out due to higher interest rates between now and the time you can refinance. If you're ready to downsize and cash in your nest egg, it's an absolutely ideal time – inventory is low and we still have buyers waiting in line for Sewickley homes. 
The spring market starts in late January – the time to prepare to sell is now! Before we say goodbye to 2022, lets take a minute to appreciate all that we have to be thankful for this holiday season!
[contact-form-7 id="115311" title="Get More Information Form"]
I'm ready to answer any questions you have regarding your real estate needs.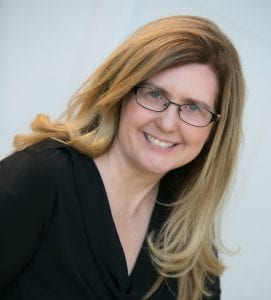 Kathe Barge, CRS, ABR, CNE, SRES

Associate Broker
HOWARD HANNA
REAL ESTATE SERVICES

401 Broad Street
Sewickley, PA 15143
Cell: 412-779-6060

Office: 412-741-2200 x238
kbarge@howardhanna.com